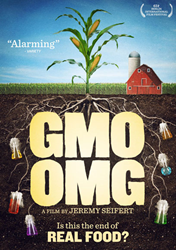 Asheville, NC (PRWEB) October 22, 2014
Environmentally conscious and concerned students of AB Tech have united as a campus sustainability group: Green Power Asheville (GP-AVL). "Green Power Asheville's goal is to take action against, and to educate and inform people about, the issues that will affect the well being of future generations," says the group's president, Peter Bennett. Bennett is a student in the Sustainable Technologies program at ABTech.
Concerned with the increasing numbers of genetically modified food and fiber crops, products using genetically modified ingredients, and the lack of proper labeling thereof, GP-AVL is hosting a free public viewing of Asheville filmmaker Jeremy Seifert's food documentary GMO OMG, on Thursday October 30th at 6pm in the Ferguson Auditorium on AB Tech's Asheville Campus (Victoria Road).
"Green Power AVL is also very excited to be uniting with local grocer, French Broad Food Co-op, to raise awareness about GMOs in foods, help people understand what they are, and how people can make buying decisions that are right for their families," Bennett said. The French Broad Food Co-op is part of the national JUST LABEL IT Campaign, which is petitioning the USDA for labeling of GMO products. The Co-op is also a participating retailer in the NON-GMO Verified labeling campaign, meaning they are highlighting products that have been audited by a 3rd party to ensure no added GMO ingredients.
"There are a lot of things we don't know about GMOs, but what I have learned is pretty concerning," says Co-op Board Member Josh Littlejohn. "I found the French Broad Food Co-op when I moved here, and shop there because I can find GMO-free and organic products, as well as regular items, in a community-centered environment. They also decode confusion for customers, by putting posters up that show which food brands are fighting GMOs, and they are working on labeling."
Living Web Farms, a local charity farm, partners with French Broad Food Co-op on an ongoing basis to ensure education for the public about food, nutrition, and community sustainability. Through organic, low-input farming practices, Living Web Farms demonstrates ecological food, fiber, and energy production that does not depend on GMO seed crops. "Movies like GMO OMG are beginning to raise awareness in the mainstream about the effects of GMO food in everyday life," says Living Web's education and community outreach coordinator Meredith Leigh. "The challenge for our community will be building a functioning local economy where small farms like Living Web and small cooperative grocers like the Food Co-op can thrive, even as agribusiness dominates the national agenda."
"October is NO GMO month," says Bennett, "so the idea is for the screening of GMO OMG to be a finale on the month's events, and hopefully keep the dialogue going." After the movie, there will be an open discussion with the filmmaker, who will be joined by master permaculturist Allan Kennedy, Community Coordinator at Sow True Seed Company Chris Smith, and organic farmer Frances Tacy. The panel will answer questions and share information about GMOs.