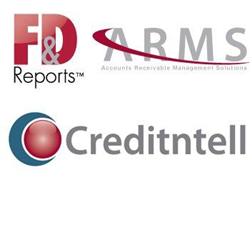 What initially was created as a quick-reference now can become a portal into almost our entire database.
Great Neck, NY (PRWEB) October 20, 2014
Industry-leading credit consulting firm Information Clearinghouse, Inc. (ICI), through its F&D Reports and Creditntell divisions and sister company FDARMS, is pleased to announce important enhancements to its Quickview mobile application, currently available in both the Apple and Google App Stores.
The Quickview app serves as a credit manager's mobile toolbox, providing users with timely and credit-relevant data via an effective delivery system for on-the-go use. With standard login information, current F&D Reports / Creditntell / ARMS subscribers can import their existing portfolio of accounts to access: credit insights into 16 retail segments, analytical overviews written by our industry experts, financial data trends, credit facility information, credit scoring, payment scoring and six-month trending, and special alerts.
The Quickview app now features a redesigned home page with dynamic filtering, allowing users to sort results by ICI's proprietary credit score or by ARMS Payment Score (APS) to identify highest-risk customers. Additionally, Quickview users participating in the ARMS trade tape program can now view a mobile version of our highly regarded monthly Credit Executive Report (CER) directly on the app. Designed specifically for today's busy senior credit professional, the CER provides a monthly snapshot of a user's receivable portfolio, alerts on critical credit-relevant events, deteriorating payment trends, a 'thumbnail' analysis of Top 20 accounts including analyst overviews and key credit metrics, easy identification of high-risk accounts using our proprietary credit scoring model, and peer payment comparison, which enables users to better target accounts presenting an opportunity to improve cash flow.
Commenting on the Quickview app updates, CEO Lawrence Sarf stated, "Our corporate mantra calls for continuous improvement, and our mobile app is certainly no exception. First introduced less than four months ago, we saw the number of downloads skyrocket. Once we confirmed the popularity of the concept, we expanded the content and added features that allow each user to view what they want in the manner they want to see it. What initially was created as a quick-reference now can become a portal into almost our entire database, allowing users to have all critical information, synced in real time with our website, at their fingertips anywhere their mobile device has either a wi-fi or cellular connection. We have many users that plan to access the app during upcoming trade group meetings rather than filling out lengthy discussion forms that must be carted back to the office or shredded onsite to protect confidentiality. We are committed to providing not only the most comprehensive and insightful financial analyses available but also making that information available on every platform utilized by today's executive."
Information Clearinghouse, Inc. (publisher of F&D Reports, Creditntell, & ARMS) is a leading retail credit consulting firm specializing in the analysis of public and private companies in numerous retail segments. The focus of its analysis is to deliver the key intelligence today's busy credit executive needs to make a highly informed decision without sifting through pages of non-essential data. To learn more, visit our websites at http://www.fdreports.com, http://www.creditntell.com, http://www.fdarms.com.