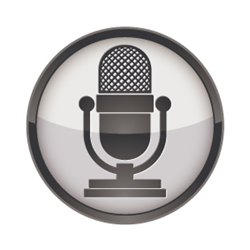 With the improvements to voice recognition technology, using a personal assistant like Siri, Google Now or Cortana is a natural extension to traditional search
Kettering, Ohio (PRWEB) October 22, 2014
Usage of personal assistants such as Apple's Siri, Google's Google Now, and Microsoft's Cortana, have increased by 87% over the past twelve months according to a new report titled "Is the Personal Assistant the Successor to Search?" from Thrive Analytics, a local search and digital marketing research and customer engagement strategy consulting firm. The report revealed that 56% of adults use Siri, Google Now or Cortana. This is up from 30% over the prior 12 months. Technology improvements (35 percent), better product awareness (30 percent) and busier personal lives (20 percent) were cited as the main drivers in usage.
While current usage revolves around basic things like general search (66 percent), looking for directions (65 percent), looking for weather information (44 percent) and giving reminders (31 percent), consumers want more predictable, personalized services in the future. These include more proactive notifications (58 percent), shopping habit recognition and deal notifications (50 percent) and seamless ordering and purchasing (36 percent).
Data highlighted in the "Is the Personal Assistant the Successor to Search?" report were compiled by Thrive Analytics from an online survey of more than 2,000 U.S. smartphone, tablet and desktop users in June 2014.
"With the improvements to voice recognition technology, the proliferation of mobile devices, consumers being on-the-go and ubiquitous connectivity, using a personal assistant like Siri, Google Now or Cortana is a natural extension to traditional search," said Jason Peaslee, managing partner, Thrive Analytics. "We expect this trend to continue to grow as technology and services improve."
Demographics and Location Matter
The report goes on to highlight the importance of demographics and location. Usage is highest among Millennials (18-29) with 7 out of 10 using personal assistants on a regular basis. For the 44 and over crowd, roughly 3 out of 10 have ever used one. Those that do use personal assistants tend to do so on a fairly regular basis with 64% using them at least weekly. Location plays an important role as well, with 60% of users being on-the-go when they use them.
Hands Free Devices and Seamless Data Integration is Critical
Other findings showed that the features or capabilities that would drive further adoption include seamless integration into cars (40 percent), hands free devices like wearables (32 percent) and integration into gaming (23 percent) and home systems (15 percent).
Added Peaslee, "Providing the same experience wherever a consumer is at a particular moment is very powerful and extremely valuable for users. It requires seamless data integration from multiple sources. Those that succeed will have a tremendous advantage over the competition."
About the Report
The report is available to Thrive Analytics research subscribers and is available for purchase. Data highlighted in the report was from a survey conducted online and fielded in June 2014 through Thrive Analytics' Connected Experience Panel™. Respondents were screened for smartphones and were required to be at least 18 years of age. Respondents who answered all questions totaled 2,058. More details are available at Thrive Analytics.
ABOUT THRIVE ANALYTICS
Thrive Analytics is a leading local search and digital consulting firm specializing in combining targeted marketing research and data analytics with actionable customer engagement strategies for improved business results. With clients spanning leading national brands as well as publishers and agencies serving the small business community, Thrive Analytics pairs proprietary market research services and data analytics tools with time-tested business insights and methodologies to help organizations measurably improve customer experience, loyalty and sales results. Founded in 2010, Thrive Analytics is a privately held company headquartered in Kettering, Ohio. For more information, visit http://www.thriveanalytics.com.