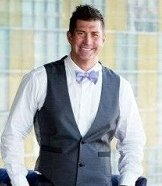 Denver, Colorado (PRWEB) October 21, 2014
Denver Mortgage Banker Jason M. Ruedy, also known as The Home Loan Arranger, has recently started bringing non-qualified mortgage opportunities to the attention of individuals that have been denied a qualified mortgage.
A qualified mortgage is one that conforms to specific standards enacted by the United States federal government. A non-qualified mortgage is one that does not conform to the specific standards of the federal government, and offers more flexible terms.
An article published in the business section of LATimes.com on October 5, 2014 entitled, Help for Mortgage Seekers Who Don't Fit the Mold, goes into great detail on the benefits of the growing non-qualified mortgage industry. The article discusses the millions of mortgage seekers who barely miss the requirements for a qualified mortgage.
Kenneth R. Harney, author of the article writes, "Some industry estimates on the number of "near-miss" applicants or potential applicants nationwide range well into the millions. To serve them, a new segment of the mortgage market has begun taking shape: "non-Qualified Mortgage" or non-QM lending."
According to Mr. Ruedy, many people are denied a mortgage because they are self-employed or own a small businesses - but they can afford monthly mortgage payments. The reason they are denied is often related to fluctuations in their monthly income. Their debt-to-income ratio is often also slightly higher than the allowable 43%.
"I meet people all the time who have given up on their desire to own a home. They've been denied a mortgage more than once, and figure they will never qualify for a loan. But there is no need to give up. There are lenders out there that are willing to offer mortgages to people who don't meet all of the federally mandated criteria, but who can absolutely afford to own a home and make monthly mortgage payments." - Jason M. Ruedy, The Home Loan Arranger
The LATimes.com article says, "If you assume you can't qualify for a mortgage because you depart from federal guidelines in some way, go shopping. The emerging non-QM mortgage market wants to hear from you."
The Home Loan Arranger is offering free, no-obligation consultations to individuals who may qualify for a non-qualified mortgage. While not everyone will ultimately be approved for a mortgage, Mr. Ruedy works diligently to explore all mortgage options for all of his clients.
About The Home Loan Arranger:
Mr. Jason M. Ruedy, also known as The Home Loan Arranger, has 20+ years of experience in the mortgage business. His company was built around the crucial principles of hard work, discipline, and determination. The Home Loan Arranger evaluates client applications quickly and efficiently and structures loans with the best possible terms. Mr. Ruedy is successful in achieving loan closings for clients while meeting their highest expectations. Jason M. Ruedy is ranked #2 in the state of Colorado by Scotsman Guide, which is the top leading resource for mortgage originators.
For media inquiries, please contact Mr. Jason M. Ruedy, "The Home Loan Arranger":
The Home Loan Arranger
512 Cook St #100
Denver, CO USA
Phone: (303) 862-4742
Toll Free: (877) 938-7501
http://www.thehomeloanarranger.com/