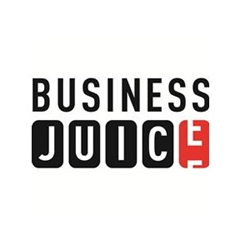 Our 1-hour service is aimed at the many companies who haven't got the time to compare numerous complicated deals but would like to reduce their costs.
Birmingham (PRWEB UK) 21 October 2014
Business gas and electricity company Business Juice have introduced a new 1-hour email quote system to make comparing energy costs fast and hassle free.
Comparing business energy costs can be a confusing business for the companies involved; but Business Juice's 1-hour quotation service makes the process simple http://www.businessjuice.co.uk/contact/email-quote/.
The Business Juice website hosts a simple form which requires only the client's name, email address and a copy of their energy renewal letter or bill. On receipt of this the Business Juice energy advisors compare the current rates and tariffs with the best the market has to offer. Business Juice work with all the top UK energy suppliers and will come up with the best rates based on key data such as energy consumption, current supply arrangements, contract end date and geography. This information can all be accessed from the bill or renewal letter, saving the client hours of frustrating comparison.
Business Juice's team commit to reply within an hour (during office hours) to let companies know how much they could be saving on their gas or electricity. There's no obligation to switch supplier, but on average companies find that they could save a massive 60% on energy costs. This is a substantial saving which equates to thousands of pounds for most companies and can be £50k or more for a large company.
For companies choosing to switch supplier, Business Juice's team commit to helping and assisting in the process, providing all the necessary paperwork from letters of authority to termination letters so that the switch is handled as efficiently as possible.
James Constant, CEO of Business Juice, explained:
"Comparing business gas and electricity prices can be incredibly frustrating, complicated and long-winded process for companies that choose to research the options themselves. It is therefore unsurprising that many simply give up and stick with the same supplier or move to the first alternative offering a slightly better rate. However, performing a fully comprehensive assessment of the options, including new independent suppliers as well as the Big 6, can yield considerable cost savings and we would urge all companies to compare their energy costs at every contract renewal opportunity."
"Our 1-hour service is aimed at the many companies who haven't got the time to compare numerous complicated deals but would like to reduce their costs. Our experienced Energy Advisors can access the best rates in the market and our commitment to deliver a result within an hour demonstrates just how straightforward and hassle-free our service is."
"An average company can save 63% on business electricity and 50% on gas, so spending 5 minutes uploading a bill could be one of the more profitable business activities."
Business Juice is determined to make business energy buying simpler, assisting businesses in their understanding of the energy business, so that they are equipped to make the right decisions whenever they have the opportunity to switch supplier.
The Company has produced a selection of over 70 Business Energy Guides covering all aspects of gas and electricity costs and supply http://www.businessjuice.co.uk/energy-guides/ .
Business Juice works with businesses of all sizes and from all industries; from start-ups and SMEs to companies with multiple locations. Their team of expert Energy Advisors who can review the current energy supply and recommend the most appropriate alternatives as well as provide the necessary support through the switching process.
Since 2009, over 200,000 UK businesses have used Business Juice's energy switching services for reviewing energy contracts and 2 billion kWh of energy has been sold, delivering savings in excess of £64 million a year. Originally part of the Forward Internet group, which also owned uSwitch, Business Juice was subject to a management buyout in 2014, led by CEO James Constant.