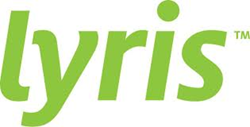 New York, New York (PRWEB) October 21, 2014
The shift from print to digital has transformed the publishing industry, but many publishers are still struggling with the basics of email marketing, according to a recent FOLIO survey. Sponsored by Lyris (LYRI), the survey of more than 175 publishing professionals found that they are still grappling with the fundamentals of digital messaging to drive increased subscriptions and advertising revenue.
"Publishers are well-known for having a deep understanding of their audiences. However, the survey findings reveal that they have yet to apply those experiences to email marketing," said Alex Lustberg, CMO at Lyris. "This represents a significant opportunity for the industry to apply email marketing best practices to better engage their audiences to increase advertising and subscription revenue."
According to MarketingSherpa's 2013 Email Marketing Benchmark Report, marketers said their email marketing programs delivered 119 percent return on investment (ROI), underscoring the dramatic business results this channel provides if used effectively. Engaging audiences with targeted and personalized email content can create new revenue opportunities for publishers, yet key findings from this survey indicate that publishers are lagging in several key areas of email marketing:

List building and maintenance: Publishers cite list growth as their number one pain point. As a result, list growth and improving subscriber data quality are their top priorities for next 12 months.
Mobile optimization: In spite of the fact that most email is viewed on mobile devices, only 34 percent of survey respondents said their emails are fully mobile-optimized. While many have plans to expand their mobile design efforts, 16 percent of respondents are not even sure where to start.
Personalized messaging: Nearly 40 percent of survey respondents said they don't analyze audience behaviors, including subscriber and browser abandonment, to create personalized messages. Personalization based on behavior was also low on the list of email marketing priorities for the next 12 months, with only 30.7 percent of responses.
Strategies for engagement: Nearly 79 percent of respondents said they don't have a strategy to engage with inactive subscribers, leaving a significant revenue opportunity untapped.
To request a copy of the full survey visit: http://info.lyris.com/the-shift-from-print-to-digital
About Lyris
With more than 20 years' experience, Lyris is a global leader of innovative email and digital marketing solutions that help companies reach audiences at scale and create personalized value at every touch point. Lyris' products and services empower publishers to design, automate, and optimize experiences that facilitate superior engagement, increase conversions, and deliver measurable business value. The Lyris solutions portfolio is uniquely comprised of award- winning messaging automation software, digital marketing strategy and deliverability services, and a componentized and flexible integration framework that revolutionizes the way publishers can extend digital messaging across the enterprise. More than 5,000 companies worldwide partner with Lyris to manage connected customer communications.