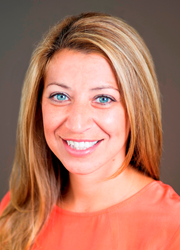 Beverly, MA (PRWEB) October 22, 2014
"Many of our clients consider using a "Non-profit" Credit Counseling program to help resolve their debt. But before you make that decision, you should be aware how credit counseling programs work.," said, Nichole Morgan, president of S&N Debt Solutions.
Here's the major concern with credit counseling, it's all in the name. It is, in the end, only counseling. Your credit card debts have not been reduced by any amount. Nicole Morgan broke it down this way; "Credit counselors use a preapproved set of financial guidelines and establish a reorganization payment plan, right out of the creditor's playbook.
Basically, the only thing that may change is a reduction in the amount of interest charged (12-20%) by the credit card companies. In addition, your creditors decide what minimum payments they are willing to accept. People do not control their financial destiny. That is left to the credit counselor and the companies holding the debt," said Nicole Morgan.
The credit counselors put people into a "program". Then all of their accounts are closed. Nicole pointed out a potential flaw in the program that might continue to keep people in a disadvantaged position. She said this, "The credit counselors have people make payments to a company that divides up the money and distributes an amount to each creditor. But, frequently the payments are delayed because of the red tape involved. When that happens, there are more late fees added." There may be good intentions with credit counseling but the debts remain long after they might have been negotiated and settled by S&N Debt Solutions.
What's in it for the credit counseling folks? Is this an altruistic approach meant to help consumers avoid bankruptcy? Nicole Morgan answered these questions by illustrating the financial links that exist between the counselors and the companies, "Credit counseling agencies get a cut of what is collected each month, a "fair share" is what it is commonly called. The bottom line is that the counselors are the paid representatives of the companies they purport to be working with on behalf of their clients."
S&N Debt Solutions also points out that a person's credit score will be impacted for the long term, up to seven years, until a person completes their plan. Also, just because the credit counseling agencies are nonprofit does not mean that they are not bringing in millions of dollars in revenue. Top executives are paid very high salaries.
S&N Debt Solutions' Nicole Morgan left us with this parting thought, "People should thoroughly check out a credit counseling company before they link up with them. There are frequently companies that have negative reviews from the Better Business Bureau."
About S&N Debt Solutions:
S&N Debt Solutions is one of the leading unsecured and credit card debt settlement companies in America. Since its inception, S&N has focused on providing its clients with an unparalleled program that allows individuals to pay-off unsecured and credit card balances for negotiated amounts, frequently 50% less than what they owe.
http://debtsettlementnegotiations.com/
In addition, S&N is committed to educating their clients about budgeting, money management, and savings. S&N has produced a financial literacy section on their website that helps and motivates their clients to turn their financial lives around.
About Liberty Publishing:
Liberty Publishing has been providing cutting-edge content to financial institutions, financial advisors, CPAs, insurance professionals, real estate agents, and fee-only financial planners for over three decades. Our financial, economic, and tax content has become the standard by which all others are judged.
Liberty conceptualizes, researches, writes, and designs financial copy for dozens of newsletters, financial booklets, brochures, and reports for the nation's major banks, insurance companies, and broker dealers.
Written by:
M. Jeffrey Rosen, CLU, ChFC
jrosen(at)libertyink(dot)com
Liberty Publishing, Inc.
800-722-7270 Ext 122