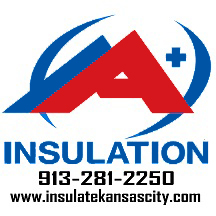 Mike and his crew run a tight ship. We built a website that converts visitors and created a solid online marketing plan for the future. We love seeing customers grow - Ryan Parshall, Owner, MarketingXchange
Kansas City (PRWEB) October 23, 2014
When Mike O'Hara, owner of A+ Insulation, one of the fastest growing insulation companies in the US, needed marketing help for his Kansas City insulation company, he looked to a Kansas City web marketing agency to help manage his brand. Referred by a current MarketingXchange client, Mike wanted to be able to consolidate his multiple websites and his marketing strategy with one company who was local, accessible and trustworthy.
MarketingXchange's talented team developed a responsive website design that put A+ Insulation back on the map. With responsive design, this new website looks great on every device from desktops to tablets to smart phones. By consolidating websites, Mike only has to optimize and manage one site and his traffic was consolidated to one website as well. From top to bottom, the look is modern, clean, and trustworthy. Navigation is simple and the site appeals to homeowners and commercial customers alike. Cohesive copy makes reading about insulation interesting, and easy to understand. Careful search engine optimization (SEO), a focus on decreasing energy bills, and several calls to action, translate to numerous ways for visitors to convert to leads.
MarketingXchange is a digital marketing agency in Kansas City that specializes in websites for lead generation. They offer both online and offline marketing services including website design, SEO, PPC, social media management, radio, TV, direct mail, video and more.