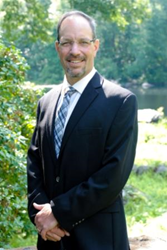 New London, CT (PRWEB) October 20, 2014
Local periodontist Dr. Gregory A. Toback of Shoreline Periodontics is utilizing October's designation as National Dental Hygiene Month to raise awareness about the connection between oral hygiene and receding gums in New London, CT. Because severe gum recession can cause many other dental health problems including sensitive teeth, Dr. Toback is making it easier than ever to treat this condition with his use of the revolutionary new treatment known as Chao Pinhole Gum Rejuvenation™, a minimally invasive and highly efficient method of restoring healthy and cosmetically pleasing gums.
Many things can cause receding gums in New London, CT patients. While regular tooth brushing is a well-known component of oral hygiene and care, overly aggressive brushing can actually be damaging to the gums and encourage recession. Gum disease and teeth grinding, referred to as bruxism, are also common causes of recession in the gums. Left untreated, gum recession can cause teeth to be lost by taking away their natural protection and needed stability. It can also exacerbate the experience of sensitive teeth for many patients, making it uncomfortable or even impossible to enjoy many favorite foods or beverages.
In the past, the most common method by which residents had to address receding gums in New London, CT was through uncomfortable gum graft surgeries. Thanks to a revolutionary new treatment method offered by Dr. Toback, that is no longer the case. The Chao Pinhole Surgical Technique™ successfully restores healthy gum lines without the use of scalpels or stitches. Dr. Toback instead uses specialized instruments that essentially stretch existing gum tissue to cover exposed areas of recession. By making a pinhole in the gum tissue, he can guide the tissue to the exact location to create the desired appearance and functionality. Chao Pinhole Gum Rejuvenation™ gives people an option to restore their gum health and cosmetically pleasing look they have been missing with little discomfort.
People in New London, CT who are concerned about gum recession, sensitive teeth, and potential tooth loss are encouraged to contact the office of Shoreline Periodontics to make an appointment with Dr. Toback this month. Let October's focus on dental hygiene help you make the first step toward the healthy smile you deserve.
About the Doctor
Shoreline Periodontics is a periodontal practice offering personalized dental care for patients in New London, CT, since 1998. Leading periodontist, Dr. Gregory A. Toback, received his B.A. from St. John's University and his Doctorate of Dental Medicine from the University of Connecticut. He also received advanced training in periodontics and dental implants at the University of Texas Health Science Center in San Antonio. Dr. Toback focuses on minimally invasive surgeries, offering the LANAP® protocol and belongs to the one percent of dental professionals currently providing the LANAP® protocol for gum disease treatment and the Chao Pinhole Surgical Technique™ for treatment of gum recession. To learn more about Shoreline Periodontics and their dental services, visit their website at http://www.shorelineperio.com and call (860) 333-1531.