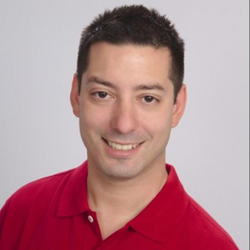 I have found that the Starwood Preferred Guest card from American Express and Chase Ink cards offer the most generous points or other travel benefits for consumers
New York, NY (PRWEB) October 21, 2014
Many travelers are frustrated because they can't use their airline miles for desired destinations, or just plain confused about which airline or credit card program truly offers the best options and opportunities for travel and awards. ExpertFlyer's recent One-on-One interview with Jason Steele will help them maximize their reward miles and determine which credit card reward programs offer the most points and travel benefits. Steele is a travel rewards guru who contributes to many top travel and personal finance sites including The Points Guy and Credit.com. He analyzes all the credit card and airline loyalty programs and alerts travelers about the myths and harsh realities about today's mileage and rewards programs. During his One-on-One interview with ExpertFlyer, Steele talks about the changes in the complex world of rewards programs, the best ways to accumulate reward points and where to use them, and helps demystify the debate about whether accumulating points is wise or if travelers should use them as quickly as possible.
According to Steele, airline alliances such as Oneworld and Star Alliance do amazing things for the value of a traveler's miles since they can be used with any alliance partner, not just the airline they used to earn them. However, he emphasizes that each alliance has strengths and weaknesses in terms of destinations and travelers should take their own desired destinations into consideration when accumulating points with one or the other.
And which credit cards offer the most generous points or other travel benefits for consumers? "I won't surprise anyone by saying the Starwood Preferred Guest card from American Express," explains Steele. "I once counted nearly 200 airline partners associated with the mileage transfer partners of Starwood program, but the Chase Ink cards are also a favorite of mine. The number of transfer partners are fewer than Starwood but it is hard to pass up earning 5 times the reward points simply by shopping at office supply stores and telecommunications services."
"Consumers are being wooed by hundreds of offers to earn reward points by using specific credit cards, staying at specific hotel chains, or flying within specific airline alliances and the decision process has become overwhelming," says Chris Lopinto, president and co-founder of ExpertFlyer.com. "Experts like Jason Steele take much of the guesswork out of the process and summarizes his findings with easy-to-understand language for the average consumer to make an informed decision."
To read the entire interview with Jason Steele, please visit ExpertFlyer's blog.
About Jason Steele
Jason Steele has worked as a computer systems administrator, a commercial pilot, and a contributor to several of the top personal finance sites as an expert on credit cards and travel. He is a graduate of the University of Delaware with a degree in History.
About ExpertFlyer.com
Each month, ExpertFlyer's One-on-One blog goes face-to-face with the travel industry's leading decision makers to discuss and address topics relevant to many of today's business and frequent travelers.
ExpertFlyer.com was conceived and created by an eclectic team consisting of a veteran elite tier frequent flyer, an airline captain and corporate travel manager, and information technology professionals to deliver a 24/7 real time powerful air travel information service. The company provides its subscribers and corporate travel managers alike with a complete, concise and efficient way to access the ever-changing details of worldwide air travel information. For more information, please visit expertflyer.com.
Stuck in the middle seat again? Download the free Seat Alerts app from ExpertFlyer and get the window or aisle seat without hassle or frustration.