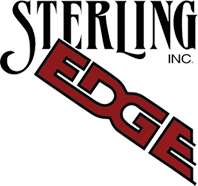 Wixom, MI (PRWEB) October 20, 2014
Sterling Edge, a Michigan based manufacturer of premium quality profile milling tools, launched a new website in early September of 2014. The new web design is built to be responsive so that it can optimally display content across all devices ranging from large desktop monitors to mobile phones.
The new website features information and a product catalog to help the website viewers to better find the right product for their tooling needs. You can also watch live demonstrations of their cutting tools by watching online videos. A distributor locator tool is available to make ordering easy.
About Sterling Edge
Sterling Edge manufactures highly accurate, competitively priced profile milling tools used for 3D applications. Their customers are primarily mold and die makers. Located in the northwest of Detroit places them in the heart of the mold and dies center for excellence in North America. Their products are widely used in the medical equipment, aerospace, defense, energy and automotive industries. And while our market is mostly regional, our reach is global, with active clients in Asia, Italy, Germany, Mexico, and New Zealand. Customer satisfaction is high; 95 percent of their clientele are repeat customers.
About Blue Fire Media
Blue Fire Media is a Portage, MI based Web development and Internet marketing company. To see their work, visit http://www.bluefiremediagroup.com/portfolio.