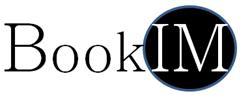 Los Angeles, CA (PRWEB) October 21, 2014
V.R. Knight is a young adult author that is challenging the dystopia and fantasy genre trend by grounding her novels in reality and real emotions to engage young adolescent readers. V.R. Knight has released her own twist on the young adult romance genre in My Fake Relationship. The protagonist is the quirky Olivia with her confusing take on romance and couples as she addressed her jealousies. V.R. Knight succeeds in creating a realistic young adult romance that combines humor with sexual tension.
This also coincides with another major demographic trend in publishing as more young adult novels are increasingly being read by older adults. "Books we sold five or 10 years ago would have difficulty selling now because the market has become more sophisticated," says Molly Jaffa of Folio Literary Management. This level of emotional realism is also greatly appreciated by older readers of the young adult genre. Older readers, of course, mean a more sophisticated audience and they are tiring of dystopia young adult novels that are modeled after the Hunger Games. Young Adult Novels that are fantasy based are also in the decline after the Twilight series. To feel the void realistic young adult novels that combine romance and humor with sexual tension such as My Fake Relationship will be in high demand.
As part of a Kindle promotion the My Fake Relationship ebook will be free On Amazon.com from October 21st to October 25th, 2014.
My Fake Relationship Synopsis:
Can true love begin with a lie? Olivia and Zane aren't in love, in fact they barely even like one another – but when Olivia's boyfriend dumps her for her best friend (and Zane's girlfriend!), the two hatch a plan to get back at their exes.
What Starts As a Lie Gets Complicated Quickly. It seemed safe enough, Olivia didn't even like Zane. In fact, she couldn't understand what her best friend (ex-best friend) ever saw in him, but then she started seeing a softer side to Zane. Could Zane and Olivia actually be a good couple?
My Fake Relationship is the second novel in by VR Knight and is available for sale at the Amazon Kindle Store. Review copies are available upon request from V.R. Knight or BookIM.
"I started this book and couldn't put it down. It reminded me of everything I loved about romance as a young woman. The characters were like real people with real problems, and the story one that made you want to stick with them all the way to the end. Olivia and Zane were the perfect "fake" couple for the perfect reasons. I loved the emotional build-up with just the right amount of sexual tension. It's hard for me to write more without spoilers, but I would say if you grew up loving romance novels that made you smile, laugh and tear up occasionally--you'll love this one."
Bio: V.R. Knight V.R. Knight has always had an overactive imagination and you could always count on seeing her walking around with her spiral notebook and pencil in hand no matter where she went. She wrote her first book when she was 8 only to be told by her 3rd grade teacher that it was horrible. Although discouraging, this did not stop V.R. from jotting down any stories that came to her head, but this time she made sure to keep them to herself.
V.R. Knight went on to graduate with a double major in Computer Science and Interdisciplinary Studies and, in her spare time, would take creative writing classes just for fun. V.R. Knight later met a Literature major, now her fiancée, who inspired her to "share". That was when the spark hit, she realized that she could in fact do this and become a successful author. Aside from writing, V.R. Knight is a self-described travel nut and is always looking for the next adventure in her life (with camera in hand). V.R Knight is ecstatic about the publication of her first novel, "Hero High" and her recent release of "My Fake Relationship. Relationship is her second full length young adult romance novel. Read more at http://www.author4life.com.
This press release was created and released by BookIM, a marketing consulting firm that specializes in providing marketing services to independent authors. BookIM provides custom proprietary direct marketing book promotion programs with the type of affordable results that authors and publishers have been looking for since the advent of the ebook revolution.
###