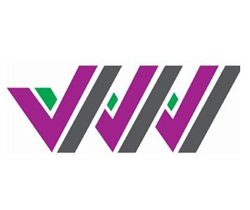 Dallas, TX (PRWEB) October 21, 2014
On Saturday evening, October 18th, over 1200 guests attended a gala at the Omni Hotel in Dallas. The wonderfully engaging and entertaining keynote speakers for the evening were Laura and former president George Bush. The event was held in celebration for what God has done through FLMI in support of the orphans of Zambia. In addition, it begins the launch of "The Next 50 Years" campaign, the goal of which is to transform the nation of Zambia – one child at a time.
Family Legacy Missions began 14 years ago and has grown into an educational powerhouse, with over 10,000 orphans attending 17 FLMI schools situated in the heart of the compounds in the city of Lusaka. In addition, FLMI provides residential housing and education for 600 orphans at the Tree of Life Children's Village, a refuge for the most vulnerable children in the city. Through the collective efforts of over 7,000 US volunteers from 32 states, who have all travelled to Zambia since its humble origins, FLMI has grown to become the largest provider of education in the country, outside of the Zambian government.
Chris and Roey Diefendorf, along with their children have travelled to Zambia 29 times and have seen first-hand the explosive growth of the ministry, as well as the life changing effects on both Zambians and Americans. As the first Chairman of the Board of FMLI, Roey led the ministry as it began its focus on Christian education.
The Faith Vision Award was created to spotlight the efforts of individuals who seek to follow God's direction. Both Chris and Roey have demonstrated what it means to step out in faith, even when the future is unknown. "It is one thing to have faith, but it's another thing to act on it" says Greer Kendall. The Diefendorf family's vision for a chapel ("The Ebenezer Chapel") at The Summit of the Tree of Life is now becoming a reality. This chapel is to be built as a reminder of what the Lord has done for the children of Zambia – thus far. 1 Samuel 7:12; "Then Samuel took a stone and set it up between Mizpah and Shen. He named it Ebenezer saying, "Thus far the Lord has helped us." The Diefendorf family is so honored and humbled to be helping to build the Next 50 Years in Zambia.
If you are interested in joining a team from the US for a 10 day trip to Zambia next summer, google "Camp Life 2015." Or for more information about Family Legacy Missions, go to http://www.FamilyLegacy.com.