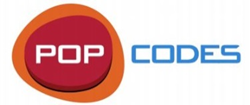 CALGARY, Alberta (PRWEB) October 22, 2014
POPcodes, a cloud-based retail redemption solution that streamlines the online payment to in-store pickup process, will officially launch on Nov. 3 at the Money20/20 conference in Las Vegas. POPcodes co-founder and CEO Gregg Aamoth is a select guest speaker and will give a product demonstration at the international conference for innovations in payments and retail technology.
Founded by veteran retail executive Aamoth and entrepreneur Glenn Yuen, POPcodes enables omnichannel retailers to deliver a unique customer experience at a critical transition point on the path to purchase.
"We bridge the 'proof-gap' for the 85 percent of consumers who start making purchase decisions online and then decide to go into their local stores to complete the transaction," said Aamoth. "By generating a proof of purchase or proof of promotion code that can be used across channels, POPcodes delivers a secure, efficient and cost-effective solution that benefits retailers and consumers."
Once in store – where more than 95 percent of retail transactions still occur – consumers can quickly and securely produce the proof they need for a seamless shopping experience by entering their POPcode into an existing POS system, payment terminal or browser-capable tablet. The POPcode is either a unique 6-digit number or a user's phone number and passcode that establishes a secure method for consumers to retrieve purchases and promotions.
Aamoth has more than 20 years of executive experience helping retail and financial services companies maximize the return on investment from their staff, processes, technology and data. Prior to starting POPcodes, he dedicated nearly 10 years to the creation and continuous enhancement of the solutions that enabled Macy's award-winning customer-centric and omnichannel marketing capabilities.
"I am honored to share our official brand launch with Money 20/20 attendees and to be speaking at this global event," said Aamoth. "Huge changes are happening in the payment and retail technology landscapes, and retailers need an easy-to-implement solution that provides the secure, flexible shopping experience customers demand. POPcodes fills a crucial void between e-commerce and physical stores, extending the value of existing e-commerce platforms and POS systems to bring advanced, omnichannel capabilities to retailers big and small."
Through its innovative consumer-centric solution, POPcodes generates proof of purchase, increases consumer confidence to make online purchases, drives foot traffic to retail locations, and positions retailers to improve the consumer experience to further increase their sales and profitability.
Money20/20 will be held on Nov. 2-5, 2014 in Las Vegas. POPcodes will officially launch at Money 20/20 with an on-stage product demonstration at 8:50 a.m. on Monday, Nov. 3.
More information about POPcodes can be found at http://www.POPcodes.com.
About POPcodes
POPcodes is a customer and merchant-centric retail fulfillment solution that bridges the gap between the virtual and physical shopping experience by giving consumers a seamless and secure way to shop online and pick up in store. By integrating with existing e-commerce platforms and in-store point-of-sale systems, POPcodes supports the entire path to purchase and promotion. The solution connects online and offline transactions simply and effortlessly through a customer's verified phone number and three-digit passcode.
Driving online shoppers to physical stores, POPcodes creates a consistent and convenient omnichannel experience that leads to more sales and a better understanding of how customers behave across channels.
For more information, visit http://www.POPcodes.com.
About Money20/20
Money20/20 is the world's largest event enabling payments and financial services innovation for connected commerce at the intersection of mobile, retail, marketing services, data and technology. With 6,500+ attendees, including more than 500 CEOs, from over 2,250 companies and 50 countries, Money20/20 is critical to realizing the vision of disruptive ways in which consumers and businesses manage, spend and borrow money. The next Money20/20 will be held on Nov. 2-5, 2014 in Las Vegas, and will be preceded by the Money20/20 Hackathon, which runs Nov. 1-2. To learn more about Money20/20, visit http://www.money2020.com.