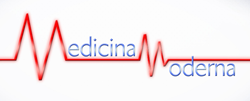 Pembroke Pines, Florida (PRWEB) October 21, 2014
Cano Health, a full-service medical, dental, and vision center, is set to host a historic casting call for the first ever, healthcare oriented, Spanish language reality TV show, "Medicina Moderna" (Modern Medicine).
The casting call will take place on Saturday, Nov. 15 from 9:00 a.m. to 6:00 p.m. at Cano Health, located at 680 N. University Drive in Pembroke Pines, Florida. Participants are encouraged to arrive early. The casting call will be filmed as part of the first two episodes. A total of twelve contestants will be selected from thousands of applicants. The contestants will compete for a grand prize of $10,000 and an executive position with a $50,000 salary at Cano Health.
The new reality TV show will air nationally in early 2015 on the Vme TV network which reaches over 70 million viewers. A total of 14 episodes will be filmed over the course of four months. The premise of the show is to educate and entertain viewers on the clinical and administrative aspects of today's modern medicine. Each episode of "Medicina Moderna" will test each participant's capabilities, leadership skills, motivation, altruism, and human compassion.
Throughout the television series, the teams will be given a set of healthcare related challenges, which will include educating the public, managing health fairs, and improving clinical and administrative processes. Upon completing each assignment, a panel of healthcare experts, will review and determine which of the two teams "won" the challenge. At the end of every challenge, one contestant will be sent home until there is only one "Champion of Medicina Moderna."
Contestants do not have to have a medical background, but must be between the ages of 18-45, creative, enthusiastic, and have a passion for healthcare. Preference will be given to bilingual (Spanish and English) speakers. Contestants can apply in advance by going to canotv.com. However, all participants submitting their information online must attend the Nov. 15 casting call to be considered. For additional information on the contest rules and regulations, go to canotv.com.