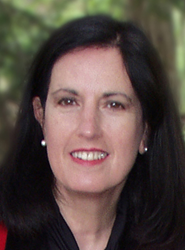 The instinct for creativity is hardwired into human nature and part of our genome. It's necessary to our survival as individuals and as a species. ~ Sally Wiener Grotta
Dallas, PA (PRWEB) October 21, 2014
What does it take to be a creative individual and live a creative life? Sally Wiener Grotta says, "It's a synthesis of irrationality, practicality, ingenuity, discipline and hard work." As a full-time writer and photographer, Grotta has learned to navigate the creative world with humor and common sense, producing an impressive body of work, while still making a good living. On Wednesday, October 22nd, at 4pm, in the McGowan room of the library at Misericordia University, Sally Wiener Grotta will share insights, anecdotes and experiences that will inspire her audience to explore their own creativity in both the large and small moments of their days.
About Sally Wiener Grotta
Sally Wiener Grotta is the consummate storyteller, reflecting her deep humanism and sense of the poignancy of life. As an award-winning journalist, she has authored many hundreds of articles, columns, essays and reviews for scores of glossy magazines, newspapers, journals and online publication. She is also the photographer/storyteller behind the renowned American Hands narrative portrait project. The author of numerous books, her fiction includes the critically acclaimed novel "Jo Joe" and the soon-to-be published "The Winter Boy." Ms. Grotta is a frequent speaker at conferences, schools and other organizations on storytelling, creativity, photography, the business of writing and the publishing industry.
Copies of the "American Hands Journal," "Jo Joe" and even a few prepublication copies of "The Winter Boy" will be available for sale at the Misericordia event, and Sally Wiener Grotta will be doing a book signing after her talk.