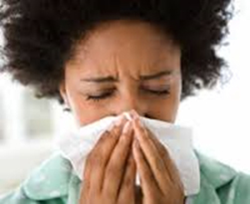 "Chiropractors can help prevent the flu."
San Francsico, California (PRWEB) November 20, 2014
A San Francisco chiropractor can assist in preventing the flu.
The holiday season is just around the corner. While many are excited about being with family and celebrating the season, this can often result in increased exposure to the flu virus. However, most people do not know that there are chiropractic methods that are effective in boosting one's immune system. Chiropractic care is one of the best natural ways to boost one's immune system.
The Nervous System is the master control center of the entire body. It controls every system in one's body including: Digestive System, Cardiovascular System, and Immune System. The Nervous System consists of 3 main parts: the brain, brainstem, and spinal cord.
Chiropractors main focus is the spinal cord. Ensuring that the spine is in good alignment allows the brain to effectively communicate with the rest of the body. Dr. Matthew McCoy, A World Chiropractic Alliance (WCA) Board member and Editor of the Journal of Vertebral Subluxation Research states, "Research shows that chiropractic methods have beneficial effects on immunoglobulins, B-lymphocytes (white blood cells), pulmonary function and other immune system processes." Since the immune system holds the greatest responsibility when protecting us from the flu, these viruses don't threaten each person equally. Recent studies show that regular chiropractic visits can boost one's immune system by up to 200% compared to those who opt not to visit the chiropractor. Having this kind of a boost can mean the difference between being sick for 2-3 days compared to 2-3 weeks.
Dr. Mazgaloff does not claim to "treat flu symptoms, but simply takes advantage of chiropractic adjustments when helping patients prevent or minimize the effect of the flu." Mazgaloff declares that, "Ensuring your body is not using up energy on muscle spasms and joint dysfunction gives one's body an extra bit of help to fight off infections naturally." chiroHealth recommends adding chiropractic care to each person's list of things to do this year.
For more information on Chiro-Health, Inc and chiropractic methods, visit Chiro-Health's website. For more information on chiropractic and immune system visit the World Chiropractic Alliance's website at http://www.worldchiropracticalliance.org.