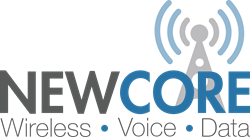 St. Cloud, Minnesota (PRWEB) October 21, 2014
NewCore Wireless, the leading full-service hosted wireless switching provider, announced today that Rock Wireless, a division of Standing Rock Telecom and the first tribally-owned wireless telecommunications company in the nation, has chosen NewCore Wireless to provide turnkey services for a new more technically advanced 3G and 4G/LTE network that provides wireless high speed Internet and mobility services to the tribal area. Rock Wireless serves residents and businesses of the Standing Rock Sioux Reservation in portions of North and South Dakota.
Before Rock Wireless began offering service in April 2010, wireless coverage across the reservation was very poor, leaving more than half of the residents without access to wireless service. Rock Wireless' successful build-out of numerous cell towers with these new wireless networks will blanket the area with new and improved coverage.
An FCC Mobility Fund Auction 901 award winner, Rock Wireless worked with NewCore Wireless to design and deploy an LTE network that is currently serving over 75% of the previously unserved roads within this area. In addition to the LTE network, a new 3G network is being deployed, serving most of the remaining road miles in their service area, enhancing the customer experience in these rural areas.
Together, they have delivered on the real purpose of the Mobility Fund Auction 901; to bring state-of-the-art broadband communications to these unserved areas of the nation.
"We are proud to have chosen NewCore Wireless as our hosted provider," said Matthew Wood, General Manager, Rock Wireless. "NewCore Wireless' 3G and 4G turnkey solution provides a reliable managed service for us to deliver next-generation services throughout the reservation. This will provide members of the Standing Rock Sioux Tribe to the latest most technically advanced networks."
"We are pleased to work with Rock Wireless in delivering services to the Standing Rock Sioux Reservation," said Albert Kangas, General Manger and COO of NewCore Wireless. "Rock Wireless is a true leader in providing their residents with better telecommunications services and technology. We look forward to working with them to continue their leadership and service offerings."
About Rock Wireless
Originally launched in 2010 as Standing Rock Telecom and now operating as Rock Wireless, the wireless company provides cellular and fixed wireless voice, fax, data transmission, and high-speed Internet services for residents and businesses across the Standing Rock Sioux Reservation. Headquartered in Fort Yates, North Dakota, Rock Wireless delivers the benefits of high-quality technology to members of the Standing Rock Sioux Tribe. They are the first tribally owned wireless company in the nation. For more information, visit http://www.standingrocktelecom.com or http://www.facebook.com/standingrocktelecom
About NewCore Wireless
NewCore Wireless is the leading full-service hosted wireless switching provider offering solutions to carriers. Our Switching Platforms are capable of providing 2G (GSM), 3G (UMTS) and 4G (LTE) wireless services.  We also provide Value Added Services like SMS, MMS, voicemail, prepaid, E911, CALEA and CMAS that allow small carriers the opportunity to compete on the same level as Tier 1 carriers. NewCore Wireless was founded in 2008 with the mission of providing innovative technology solutions to rural carriers that deliver scalable, end-to-end solutions.  We offer each of our network partners the flexibility to run their own wireless business without the added expense of the core network.   The company is headquartered in St. Cloud, MN. For more information, visit http://www.newcorewireless.net.