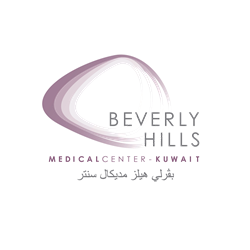 Ophthalmologists now have more tools to help diagnose and treat congenital eye diseases earlier and more cost-effectively than before.
Kuwait (PRWEB) October 22, 2014
A new research study out of the United Kingdom has found that advancements in gene-sequencing technology can help ophthalmologists identify mutations that often lead to childhood blindness.
According to the new study published online in Ophthalmology, the journal of the American Academy of Ophthalmology, next generation gene-sequencing techniques can predict rare conditions that have previously been difficult or impossible to diagnose.
"Thanks to the many advancements and developments in genetic testing and medical technology over the last few years, ophthalmologists now have more tools to help diagnose and treat congenital eye diseases earlier and more cost-effectively than before," said Dr. Ghassan Zein, Medical Director at Beverly Hills Medical Center of Kuwait.
In the past, testing for congenital cataracts and other rare ocular diseases and abnormalities involved a lengthy, complex, and expensive procedure that often led to inconclusive or ineffective results. Because congenital cataracts can be the result of an inherited mutation, an infection, or a symptom of over 100 other rare diseases of the eye, earlier methods, which involved testing one gene at a time, made it incredibly difficult to provide an accurate diagnosis.
"What makes these findings especially promising and exciting is the ability to offer patients more answers and treatment options with a single test," added Dr. Zein. "Ophthalmologists could potentially use a child's specific mutations to tailor unique treatment options that might have previously been too expensive or time-consuming."
Accurate test results can offer hope to patients susceptible to rare conditions that were previously too difficult to diagnose, as well as genetic counseling and early treatment options where available.
"What the researchers at the University of Manchester have done is to cut years off of the process of treating eye disease. The next generation sequencing technology allows for diagnostic testing of all 115 known congenital cataract genes at once, providing answers in weeks as opposed to years," said Dr. Zein.
The Beverly Hills Medical Center of Kuwait features ophthalmology, plastic surgery, head and neck surgery, dermatology, and dentistry departments staffed by some of the best physicians in the world. BHMC offers the most technologically advanced facility in the Gulf, and was designed with outstanding patient service in mind. Because our patients deserve nothing but the best, our facilities are equipped with the latest technology. We are proud to share this incredible place with both patients and visiting VIP physicians.
For more information, please visit http://www.beverlyhillskuwait.com or call +(965)-222-89999.