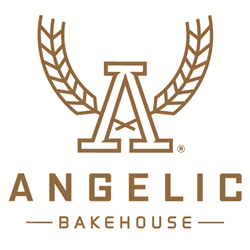 "...the fact that Safeway has decided to pick up our brand speaks to the quality of our products." – Jenny Marino, President and CEO of Angelic Bakehouse
CUDAHY, WI (PRWEB) October 21, 2014
Angelic Bakehouse, a leading producer of sprouted whole grain breads, premium wraps and pizza crusts, is excited to announce it has secured distribution with Safeway stores through UNFI. Starting October 2014, 1,256 Safeway locations–including Pack'n Save, Pavillions, Randalls, Tom Thumb, and Vons–are carrying Angelic Bakehouse® Sprouted Grain Hamburger and Hot Dog buns.
"We're thrilled to hit shelves in Safeway stores and expose more of the West Coast to our products," said Jenny Marino, President and CEO of Angelic Bakehouse. "The West coast is a pioneer in the sprouted grain space and the fact that Safeway has decided to pick up our brand speaks to the quality of our products."
Angelic Bakehouse has been expanding rapidly since its move to a new 22,000 square foot GFSI-certified facility less than a year ago. The expansion into Safeway stores continues its push into the Western U.S., with recent availability at Sprouts Farmer's Markets and most Whole Foods Market locations.
Sprouted whole grain products have seen a quick increase in popularity with both mainstream and health-conscious consumers due to their superior nutritional benefits, a low glycemic index, higher protein values and ease of digestion.
"Not only are our sprouted whole grain products better for you nutritionally compared to products made with traditional flour," said Marino, "but we only use pure, non-GMO ingredients, making them a great addition to Safeway shelves as consumers continue to look for better-for-you options."
About Angelic Bakehouse
Angelic Bakehouse is one of a handful of companies in the United States that uses freshly ground, sprouted grains – whole grains in their purest form – to create all natural baked goods that truly taste great. With a range of products that include sprouted bread, sprouted buns, sprouted baguettes, sprouted crusts and sprouted wraps, Angelic Bakehouse is making waves for the sprouted whole grain industry. All of Angelic's sprouted whole grain products are also egg free, dairy free, nut free, vegetarian, with no added preservatives and are made with only non-gmo ingredients. Gone are the days of cardboard texture or bitter whole-wheat aftertaste that consumers often find with good-for-you fare. Pure ingredients. Pure products. Pure quality. That's what you can expect from Angelic Bakehouse. To find out more, or for Angelic Bakehouse retailers near you, visit AngelicBakehouse.com or follow along on Facebook.com/AngelicBakehouse and Twitter.com/AngelicBakehse.