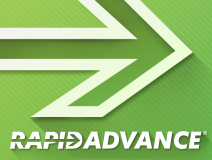 Technology integration is the best way to ensure immediacy and accuracy.
Baltimore, MD (PRWEB) October 21, 2014
"Technology integration is the best way to ensure immediacy and accuracy," says Shobhit Kumar, POS Portal's head of P2 App Portal Development. "This application can be easily installed on our P2 Platform and enables agents to offer RapidAdvance financing solutions directly to their merchants quite literally at the push of a button, with complete speed and transparency."
Any sales agent using P2 can now prepare and submit applications for financing without ever leaving the portal. The merchant application is populated with profile information taken directly from P2, rather than requiring redundant reentering. Submitting an app takes only minutes, and the program responds immediately with pre-approvals, pre-qualification feedback, and even estimates of agent compensation.
"The P2/RapidAdvance app not only expedites the application process, it also simplifies every step of funding and monitoring," says Mark Cerminaro, Chief Revenue Officer at RapidAdvance. Agents can submit additional documents, check status in real time, and even trigger renewals without ever leaving the app.
"Since 85% of our customers renew, this alone is a major time savings," Cerminaro notes.
Kumar says his company chose to partner with RapidAdvance because they are "a technology-driven company with a merchant-centric focus and an excellent reputation in the industry." For any ISO using P2, he says, "there is absolutely no reason to ever look at another financing company."
About POS Portal
Since 2000, POS Portal has been changing the payments industry: first, as a leading distributor of supplies and terminal modules; and now, as the industry-leading innovator for merchant acquisition CRM. For additional information, please visit http://www.posportal.com or call 1-866-940-4POS (4767).
About RapidAdvance
Founded in 2005, RapidAdvance today is a robust financial services platform known for its multiple products, seamless submissions, and customized service and support. For additional information visit http://www.rapidadvance.com or call Jim Fink at 240-233-4092.