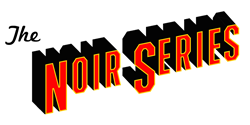 In an age of shrinking audiences and dwindling resources, we believe small theatre companies need to embrace digital innovation in order to thrive. Bringing live theatre online will fill a need while opening up the experience to everyone.
Los Angeles, CA (PRWEB) October 21, 2014
Heretick Theatre Lab today announced the debut of "The Noir Series," a live streamed "Theatrical Experience," to be performed in front of a live audience, filmed in HD, mixed in real time, and streamed over the web. Heretick is the first and only Theatre Company in Los Angeles to bring live theatre to homes across the nation through online access and web streaming. Los Angeles audiences can attend one of the four performances, November 7 -9, or join viewers around the world by logging onto The Noir Series performance stream at, http://www.hereticklab.com, to experience live theatre from their living room.
Heretick has assembled an impressive collective of film and theatre professionals to present their unique interpretations of the theme "Noir." Comprised of four thematically linked, interactive theatre pieces "The Noir Series," performance will last 90 minutes with no intermission. In the tradition of a live television taping, the Emcees, Sofiya Alexandra and Rob Buscemi, producers of the underground comedy show Surprise! Comedy, will warm-up and guide the audience through their experience. Internet audiences will be able to interact with the production through Twitter and via a chat feature on the production's homepage and will access the production through a portal on the production's home page where the entire show will be streamed via the hosting platform DaCast.
"Noir is about desperate characters in desperate situations trying to do that one last thing that is going to put them over the top and fix their problems, and inevitably – it doesn't," writer Stephen McFeely said. Co-writer of Marvel's Captain America movie series, McFeely joined Heretick Theatre Lab because it fills an entertainment need. "Online, people who can't get to good theatre can have good theatre brought to them," he said.
Inspired by the success of the National Theatre of London's NT Live programming, The Noir series was created to fill a need to bring live theatre to the digital world. By streaming to theatres throughout the world, the National expanded their audience well beyond the capacity of their brick and mortar theatre. Heretick believes that their success can be replicated by smaller theatre companies on smaller screens such as laptops, tablets, and smartphones, throughout the world. NY Live has reached 1.25 million viewers since its inception in 2009 and found that watching digitally streamed productions made viewers more likely to attend a live production while giving at-home audiences a "live experience."
Ed Brubaker, co-writer of the production, grew up watching theatre telecasts on PBS. The Steppenwolf Theatre production of True West became one of his favorite plays just "from watching the television broadcast of it." He feels streaming a performance online is a "good way to turn people on to [theatre] one of our oldest art-forms," and added, "more people would go to theatre if they had easier access to it." Known for his award winning graphic novels, Ed Brubaker's work on Marvel's Captain America series helped inspire Captain America: The Winter Soldier.
"Heretick Theatre Lab was formed as an experiment," Jennifer Cotteleer, producer said. "In an age of shrinking audiences and dwindling resources, we believe small theatre companies need to embrace digital innovation in order to thrive. Bringing live theatre online will fill a need, while opening up the experience to a potentially limitless audience."
"The Noir Series," will offer four performances from November 7- 9.
8pm - November 7 & 8
4pm LA Matinee/East Coast live feed – November 8 & 9
November 8: there will be a Q.&A. with the cast and creators of the Noir Series immediately following the performance in the theatre lobby.
Notably:
Stephen McFeely – writer, Malfeasance
Ed Brubaker – writer, Air Conditioned Rooms
Nancy Keystone –writer and director, A Door to the Dark
Hugo Armstrong – actor, Malfeasance
Tessa Ferrer – actor, Air Conditioned Rooms
Jennifer Cotteleer – creator of The Noir Series
Burglars of Hamm- Jon Beauregard, Carolyn Almos, Albert Dayan
Sofiya Alexandra – Emcee
Rob Buscemi- Emcee
Where:
Schkapf
6567 Santa Monica Bld
LA, CA 90038
Studio audience tickets can be purchased for $20 at http://noirseries.brownpapertickets.com/. Online tickets and viewing can be accessed for $7.99 for a single viewing, and $20 for a weekend viewing package through http://static.viewer.dacast.com/b/43652/p/48152.
Viewing and tickets are also accessible through the Heretick Theatre Lab homepage. For a full schedule of performance dates and times please visit: http://www.hereticklab.com/.
About Heretick Theatre Lab:
Founded in 2014, Heretick Theatre Lab is a theatrical production entity dedicated to new ideas that push the envelope. Collaborating with intriguing writers and forward thinking theatre artists, the company uses technology to reach audiences anywhere, in-house and online. For more information and to see an upcoming performance schedule, please visit http://www.hereticklab.com/.