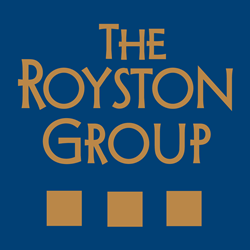 Real estate investors will like the affluent neighborhood surrounding the site and the fact the site is near one of the biggest shopping centers in the state of Missouri
Los Angeles, CA (PRWEB) October 21, 2014
The Royston Group has listed for sale a single tenant net lease auto care center leased to a Meineke franchisee . The property is located in Chesterfield, Missouri, an affluent suburb of St. Louis. The 5,535 square foot building sits on 32,234 square feet of land and is leased to Meineke on an absolute triple net lease basis for 20 years. The building was constructed in 2004 and Meineke has been operating at the site for over 10 years.
Rob Sutton of The Royston Group started the marketing process in October. The site sits directly in front of the 85,000 square foot Chesterfield Town Center. Additionally, the subject property is located in the direct vicinity of The Chesterfield Commons Shopping Center which is a super regional shopping center comprised of over 2 million square feet of retail shops and restaurants. Other National tenants in the immediate area include Wal-Mart, Sam's Club, Target, Home Depot, McDonald's, Best Buy and Lowe's among others. The property is being offered free and clear of financing.
"Real estate investors will like the affluent neighborhood surrounding the site and the fact the site is near one of the biggest shopping centers in the state of Missouri. Add in a long term NNN lease and investors will see a very attractive net lease investment in a great location." said Vice President Rob Sutton.
For more information about this property please contact Rob Sutton, CCIM.
Greg Cortese, President of The Royston Group and Rob Sutton, Vice President of the Royston Group, specialize in the sale of single tenant net lease properties. The Royston Group is a privately held commercial real estate investment firm, founded in 1992. The company provides services for a multitude of net lease commercial property types including office, industrial, retail and medical. The firm has completed over $1.5 billion in real estate sales since its inception. http://www.theroystongroup.com