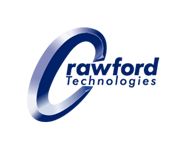 SunRise truly allows CMOD to be the heart of organizations' ePresentment and paper suppression strategies.
TORONTO, ON (PRWEB) October 21, 2014
Crawford Technologies announced today the general availability of SunRise, its new, highly-anticipated solution for IBM Content Manager OnDemand (CMOD), which CrawfordTech will demonstrate October 26-30 at IBM's Insight Conference in Las Vegas. Sunrise is the first solution of its kind to integrate with existing IT environments and provides web and mobile applications with a web services interface for delivering, enhancing, transforming and presenting business-critical content. No other solution offers faster performance as well as the ability to deliver documents dynamically in a myriad of formats – including accessible, enhanced, redacted and eEnvelope – from existing archived documents.
SunRise is an enterprise, high-volume document retrieval and conversion server for IBM Content Manager OnDemand (CMOD) repositories. Running as a web services application, SunRise provides high-speed access to archived documents and data in CMOD repositories.
"SunRise lets organizations unlock the documents stored in their archives and deliver the documents in ways that can improve their customer retention and meet regulatory needs," said Ernie Crawford, President of Crawford Technologies. "SunRise truly allows CMOD to be the heart of organizations' ePresentment and paper suppression strategies."
The CrawfordTech team will be demonstrating Sunrise's full capabilities at IBM's Insight 2014 Conference in Las Vegas at Mandalay Bay from October 26-30, 2014. Attendees should mark their calendars and stop by the Crawford Technologies booth, located at booth #739.
Ernie Crawford, President of Crawford Technologies, will conduct two educational sessions at the Insight Conference. Entitled "Best Practices to Make ECM Documents Accessible and Compliant using PDF/UA", Ernie will speak at session EEP-6213A on Wednesday, October 29 at 11:15 a.m. and session EEP6213B on Thursday, October 30 at 1:45 p.m.
For more information on these session, please visit: http://www-01.ibm.com/software/events/insight/agenda/streams/index.html
About Sunrise
SunRise breathes new life into archived documents by unlocking the data and enriching it via CrawfordTech's advanced document reengineering and productivity capabilities.
The value of the customer documents, financial reports and transaction information stored in your CMOD repositories can now be more effectively leveraged by analytical tools, by marketing, and even by new business partners and regulatory agencies. SunRise can put the appropriate safeguards in place to make this viable.
New rules and regulations regarding how customer data is stored, accessed and displayed presents your organization with new challenges as you try to maintain compliant customer portals and other ePresentment applications. With CrawfordTech's SunRise and a CMOD repository, organizations can quickly and effectively implement a scalable solution to effectively meet these new challenges.
Whether an enterprise is faced with complying with new privacy and regulatory mandates or delivering enhanced and secure online access to customers, SunRise enables quick and effective implementation of a scalable solution to meet these and other challenges. Leveraging existing CMOD environments and CrawfordTech's SunRise minimizes the risks and costs associated with preventing data breaches or meeting new regulatory and compliance demands.
SunRise Capabilities:

Integrate web and mobile applications easily with existing IBM CMOD repositories
Transform archived documents from one format to another (i. e. AFP to PDF)
Apply advanced reengineering to documents in your repository
Identify, extract, and repurpose data stored in archived documents
Retrieve, comingle and display disparate archived documents in one PDF
Remove confidential information completely without altering original documents
Convert static documents into Accessible PDF documents for individuals who need them
Support eEnvelope to optimize online and mobile presentment of customer's mail
- Include electronic versions of all inserts included in the original mailed envelopes
- Extend the documents to include interactive features and live links

Enable sophisticated data-driven marketing to fully utilize business data locked in your archives
Maximize retrieval performance and throughput via CMOD Connection Pooling and print resource caching
Click here to learn more about our new SunRise product.
About Crawford Technologies
Crawford Technologies is an award-winning, worldwide leader in print-stream transformation, document re-engineering, workflow, document accessibility and archiving software solutions. For nearly 20 years, Crawford Technologies has continued to grow and expand their solution offerings in the Enterprise Output Management (EOM), Enterprise Content Management (ECM) and Document Accessibility markets.
Since 1995, Crawford Technologies' award-winning solutions have helped over 1,800 companies around the world reduce costs associated with multi-channel customer communications' by delivering bills, statements and other mission-critical transactional communications to their customers in the format preferred by each customer. This includes print formats for laser and inkjet printers, online formats like PDF, HTML and XML and alternate format documents in Braille, Large Print, PDF/UA, Audio and E-text for visually impaired and print-disabled customers.
With CrawfordTech's range of unique software products and services, our clients simplify, automate and extend document delivery cost effectively - irrespective of current, legacy or future standards in infrastructure or document output. These clients, including four of the top five US banks, four of the top five US insurance companies and four of the world's top five car manufacturers, are realizing high-value results as costs associated with document processes are minimized through automation, new opportunities for savings across critical communications are realized and they react quickly to changes in regulations, policies, business requirements and technical infrastructure.
CrawfordTech's quality software, expert support and transactional document business knowledge help clients to meet operational, service, marketing, legal and compliance requirements and automate the delivery of billions of communications to their customers annually. Simply put, companies look to Crawford Technologies for a platform-independent approach, leading system performance and superior output fidelity. Please visit http://www.crawfordtech.com to find out more about CrawfordTech's clients, people, partners and solutions.
For media and other enquiries please contact the CrawfordTech Press Office:
North America Tel: +1-416-923-0080
UK Tel: +44 (0)20 3239 4724
media(at)crawfordtech(dot)com
http://www.crawfordtech.com