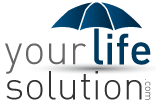 Chicago, IL (PRWEB) October 21, 2014
YourLifeSolution.com, a service which allows consumers to instantly generate competing life insurance quotes from various carriers, is today publishing the main benefits of forming an irrevocable life insurance trust. "An irrevocable life insurance trust is essentially a separate entity that can own and be the beneficiary of a permanent life insurance or term life insurance policy. Upon death of the insured, funds are paid to the ILIT and avoid estate taxes and probate. This is possible so long as the insured doesn't have control of the trust and it is truly irrevocable and so long as the IRS' '3 year rule' has been met. So long as everything is in place at least 3 years before the insured dies, death benefits should be transferred with no estate taxes or income taxes payable", said Eric Smith, the founder of YourLifeSolution.com.
Benefits of an Irrevocable Life Insurance Trust According to YourLifeSolution.com
-decreases estate taxes
-simplified inheritance planning
-makes business succession more streamlined
-safeguards funds from poor planning decisions by grantor
-does not consume gift tax exemption
-nearly non-existent administrative cost
Some of the benefits of an irrevocable life insurance trust can be viewed here:
http://www.dummies.com/how-to/content/avoiding-estate-taxes-with-an-irrevocable-life-ins.html
YourLifeSolution.com invites all adults to view their own life insurance rates online within the site's homepage. Consumers can also get information by phone directly from Eric Smith by dialing 888.374.2764.