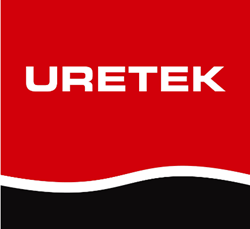 "URETEK's no-excavation, direct injection approach minimizes any operational downtime and helps rehabilitate damaged structures quickly and cost effectively." - Ryan Austin, Sales Engineer, URETEK Holdings
Southbend, IN (PRWEB) October 21, 2014
Today, URETEK Holdings, Inc., a soil stabilization and infrastructure rehabilitation company, announced the hiring of Ryan Austin as Sales Engineer for Michigan and Northern Indiana.
As Sales Engineer, Mr. Austin will be responsible for developing and growing URETEK's soil stabilization solutions for government, commercial and residential customers throughout the Michigan and Northern Indiana territory. He will work with engineers and foundation specialists to incorporate URETEK's Deep Injection process into projects, whereby geotechnical polymers are directly injected into unstable soils to densify and stabilize the soils and prevent future problems.
Mr. Austin has over 12 years of experience in the construction industry, operating in a variety of roles. The majority of his work history has been spent in the foundation repair industry, in which he specialized in concrete repair and helical pier implementation and specification. He has additional experience in business-to-business sales and bank management. Mr. Austin holds a BS degree from Indiana University in South Bend, IN.
"Ryan's professional management and technical experience in the foundation repair industry will deliver the quality salesmanship needed to expand URETEK in the Michigan and Northern Indiana areas," states Kathleen Shanahan, CEO of URETEK Holdings. "We are happy to have someone of Ryan's caliber join the team."
"URETEK's geotechnical polymers and patented soil stabilization processes offer municipalities, government agencies, engineers and foundation specialists a powerful solution for mitigating problems that stem from loose and unstable soils," states Mr. Austin. "URETEK's no-excavation, direct injection approach minimizes any operational downtime and helps rehabilitate damaged structures quickly and cost effectively."
URETEK's proprietary polymer formulas are used in a wide array of government, commercial, industrial, and residential applications, including slab lifting and underground void filling, storm and waste drain rehabilitation and sealing, soil erosion control, emergency infrastructure restoration — dams, spillways, and levees — and culvert, pipe, and manhole sealing.
About URETEK Holdings, Inc.
URETEK Holdings, Inc. specializes in improving the weight-bearing capacity of subsurface soils through the injection of patented, lightweight expanding structural polymers. The patented URETEK Deep Injection Process provides the industry's most cost-effective, quickest and safest solution for soil stabilization and densification without excavation. For 25 years, URETEK has safely completed more than 85,000 projects, leveling, lifting, sealing and stabilizing structures of all sizes for commercial, residential, and governmental clients. URETEK Holdings operates in 31 states across the United States and is based in Florida.