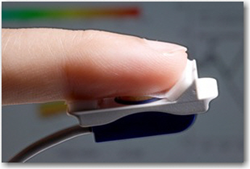 Traditional risk factors to heart disease are not enough.
Calgary, AB (PRWEB) October 24, 2014
Heart disease remains the number one killer in Canada and the most costly disease in the country. All too often, Canadians are falling victim to heart attack or stroke with little or no warning signs.
"Relying on traditional risk factors like high blood pressure and cholesterol levels to identify patients at risk for heart attack just isn't working," says Diamond Fernandes, director of Calgary's Heart Fit Clinic. "In fact, most of us have heard stories about people dying of a heart attack just months after getting a clean bill of health from the doctor. The reality is, while useful, traditional primary risk factors have proven insufficient to accurately identify heart attack and stroke risk," says Fernandes. Cardiac stress tests have been done for over fifty years and continue to miss patients with heart disease. The stress test is only good for showing advanced stages of coronary artery disease.
But new technology is helping to change that. The Heart Fit Clinic is the first in Alberta and one of the first in Canada to introduce the Endothelial Function Test (EFT), a non-invasive procedure that can predict and help prevent heart disease.
Monitors are placed on the patient's fingers and then blood pressure cuffs are used to regulate blood flow. The EFT accurately checks the health of the endothelium, the all-important lining of arterial blood vessels.
The Endothelial Function Assessment predicts the likelihood of suffering a heart attack long before the event can happen – years in advance. "Having this information is vital," says Diamond. "Looking at cholesterol levels alone can't give you this head start or the most accurate data about your heart. The Endothelial Function Test can actually measure a person's risk of developing risk factor symptoms."
Through the EFT results, the Heart Fit Clinic can determine whether patients need to make more aggressive lifestyle changes, begin a medication therapy to reduce risk of a heart disease, or whether their condition is so serious it requires immediate attention from a medical specialist.
The EFT costs $295.00 and takes an hour to complete, including a consultation with Heart Fit Clinic as well as the educational heart health DVD program (valued at $197). A physician referral is not required to take this test.
Calgary cardiologists are great at dealing with patients who are high risk; if patients are not high risk they may get dismissed. The Heart Fit Clinic is Calgary's cardiac rehabilitation and heart attack and stroke prevention clinic, helping people prevent and reverse heart disease.