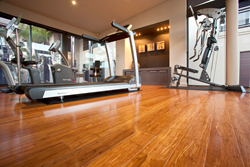 (PRWEB) October 23, 2014
BambooIndustry.com, a popular supplier of natural bamboo products, has announced its latest designs of click strand woven bamboo floors. Also, the company has announced its new special offer this morning. In other words, the company's products are now offered with deep discounts, up to 30% off.
The main purpose of the company's current promotion is to expand its online market. BambooIndustry.com has a lot of confidence in its new items. Up to now, more than 200 customers have placed orders on its website. Every item in its new selection is handpicked by its top experts. What's more, all the company's workers have a vast knowledge of customer requirements. They have extensive experience in making top quality bamboo items.
BambooIndustry.com is working hard to make sure that its current and prospective customers are pleased with what they get. Its website runs smoothly and the international clients can place orders easily. The company's items always come in various styles and lengths.
The company's development manager says, "We are happy to add the new click strand woven bamboo floors to our product line (http://www.bambooindustry.com/). In addition to the affordable rates, all clients can enjoy a low shipping cost. Thus, I think our clients can get real benefits from the current promotion."
About BambooIndustry.com
BambooIndustry.com is a website that belongs to BothBest Bamboo Flooring Co. Ltd., a professional supplier and exporter of bamboo products. Certified by both ISO9001:2008 and ISO14001:2004, the company has 8 years of experience in the manufacturing and wholesale of flooring products. It strives to bring its customers the latest styles and innovations of flooring, paneling, plywoods, furniture, and other high quality items.
More information can be found at http://www.bambooindustry.com/products/bamboo-flooring/click-strand-woven-bamboo-flooring.html.