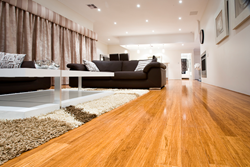 (PRWEB) October 22, 2014
BamboofloorChina.com, one of the most loved online supplier of bamboo products, has recently unveiled its new bamboo mat collection. Included in the fresh range are thousands of elegant and quality mats. In addition, all these items are offered with big discounts, from 15 to 25 percent off.
Bamboo mats are among the company's most popular products. They are carefully made with high quality materials; a lot of people like them very much As is commonly noted, worldwide clients may have different requirements. That is why almost all the company's products are offered in various specifications. Furthermore, BamboofloorChina.com also provides fast and reliable delivery service. People throughout the world can obtain what they need in a short time.
"We are excited to release the new selection of bamboo mats. Each item provided by our r company is carefully made by experienced workers. They are promised to be durable. As a pioneer in the bamboo industry, BamboofloorChina.com has a huge collection of great items for sale. You can visit our website (http://www.bamboofloorchina.com/) for more information," the company's sales representative says.
BamboofloorChina.com has promised that its cheap bamboo mats are made from the finest materials. Similar great savings are also provided for BamboofloorChina.com's other items like panels, veneers and strand woven floors.
About BamboofloorChina.com
BamboofloorChina.com is an experienced manufacturer and retailer of elegant bamboo products. The company is offering a wide variety of useful items for its clients, including plywoods, strand woven floorings, lumbers, outdoor deckings and fences. The supplier hopes to facilitate worldwide people by providing all kinds of high quality bamboo items.
For more details about the company and its new items, customers can visit: http://www.bamboofloorchina.com/products/product-type-BambooMats.html.