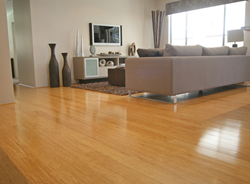 (PRWEB) October 24, 2014
Recently, BamboofloorChina.com, a renowned bamboo item manufacturer and retailer, has announced its new assortment of top quality bamboo floors. Many of BamboofloorChina.com's products have received positive reviews. Therefore, the company's chief executive officer has confidence in the new range.
Besides bamboo floors, the company is selling various kinds of high quality items on its website. All of them are provided in different sizes. They feature durable materials, great workmanship and elegant looks. Detailed information about its affordable products can be found at http://www.bamboofloorchina.com/. At the moment, a lot of the company's products are offered at discounted rates online, up to 29 percent off. The deadline of the special offer is October 31, 2014.
The company wants to help worldwide people to get their ideal floors more efficiently and economically. All its promotional bamboo floors are of high quality; they are well designed by experienced experts. Besides the discounted prices, all of them come with low shipping fees.
In addition, BamboofloorChina.com considers customer satisfaction and online services as its top priorities. In the coming months, it will unveil more useful items for the current and prospective clients. To provide worldwide people with the latest information about its hot designs, the company has listed some of the best-selling items on its homepage.
About BamboofloorChina.com
BamboofloorChina.com is an experienced manufacturer and retailer of elegant bamboo products. The company is offering a wide variety of useful items for its clients, including plywoods, strand woven floorings, lumbers, outdoor deckings and fences. The supplier hopes to facilitate worldwide people by providing all kinds of high quality bamboo items.
For more details about the company and its new items, customers can visit: http://www.bamboofloorchina.com/products/product-type-BambooFlooring.html.