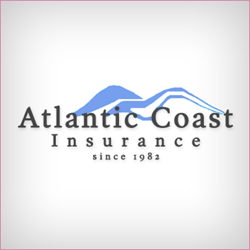 Melbourne, Florida (PRWEB) October 23, 2014
Florida insurance agency Atlantic Coast Insurance is excited to announce the launch of its new website and interactive marketing strategy. This new and improved way of marketing is designed to advance the way the agency connects, markets to, and serves its community.
Atlantic Coast Insurance has partnered with Astonish to create their own innovative, modern online marketing strategy. The agency's new strategy features a new and improved "Virtual Insurance Office" meant to improve consumer relations as well as provide the visitor with a high-quality user experience. The Astonish partnership is also designed to help the agency both connect with prospective clients and improve relations with current customers. It will also broaden Atlantic Coast Insurance's reach across the state of Florida.
The agency's new website, http://www.atlanticcoastinsurance.com/, is separated into easy-to-understand categories that make it simple for online insurance shoppers to find exactly what they need. The goal is to make the online shopping experience both hassle free and educational for present and future customers.
The insurance options offered by Atlantic Coast Insurance include auto, home, life, and commercial policies, and they only work with nationally-recognized carriers. Their agents have no problem sitting down with prospective customers and explaining how a policy would benefit them.
The staff at Atlantic Coast Insurance is devoted to building enduring relationships with the consumers of Brevard County and beyond. To be a part of the agency's exciting development, fill out a free quote form or connect with their agents on various social media sites. Interested parties can also give the agency a call by dialing (877) 621-9090.
Atlantic Coast Insurance is an insurance provider located in Melbourne, Florida that has been providing insurance to Brevard County since 1982, and their agency is located in an unmissable pink building! Their staff is made of up some of the most experienced insurance professionals in the business, and they are ready to help you today.