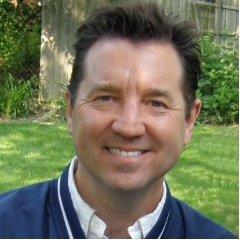 It's a matter of servicing my clients. They trust me and want to utilize my services, so I aim to fulfill any staffing need they may have.
CHICAGO (PRWEB) October 22, 2014
Sean Wilson's business philosophy is simple: "Make it easy and enjoyable for people to buy from you." Wilson has achieved that by making his firm, Apache Search Corporation, a one-stop shop for all his clients' staffing needs. As a result, Apache Search is experiencing an unexpected surge in contract placements this year.
The recent success the firm has enjoyed on the contract staffing side of their business is a testament the importance of building strong client-recruiter relationships. All of Apache Search's contract placements this year have come unsolicited from two clients who had an established relationship with Apache Search and wanted to use the firm for all of their placements. Wilson said his clients most often utilize contractors when they know they will only need someone for four to six months. Project-based work is very common in the Information Technology realm, especially in today's market.
As a one-person firm, Wilson is able to offer contract staffing services to them by making split placements with other recruiters and utilizing contract staffing back-office service Top Echelon Contracting, Inc. (TEC). The back-office service becomes the legal employer of his contractors, handling all the legal, financial, and administrative services associated with Apache Search's contract staffing placements. This allows Wilson to focus on finding the best contractors to fulfill his clients' needs.
"It's a matter of servicing my clients," said Wilson, who has worked in recruiting for over 24 years and is President of the firm. "They trust me and want to utilize my services, so I aim to fulfill any staffing need they may have. I've been through plenty of recessions where clients didn't need direct hires, but they'll utilize contractors and potentially transition them to permanent hires. I think many companies like one-stop shopping. They have a trust level with me because they know I'll be honest with them from day one. "
Chicago-based Apache Search places information technology (IT) professionals, including C++, C# and Java Developers, Quality Assurance Analysts, Database Administrators, Network Engineers, Quantitative Developers, Project Managers, Business Analysts, Financial Engineers and Market Data Specialists.