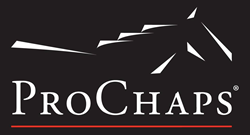 We should congratulate the key actors that had the perseverance and vision to propose the Bromont candidacy to host of the Games several years ago.
Montreal, Canada (PRWEB) October 28, 2014
Canadian manufacturer of high-performance riding chaps, ProChaps, is proud to congratulate the team responsible for bringing the 8th Equestrian World Games Edition to Bromont. The games will take place from August 11- 26 2018. The large scale event will reunite over a thousand riders from all over the world, the best in their category who will come and compete against each other.
"I do admire the courage and tenacity of the promoters that succeeded such an accomplishment, the most important since the 1976 Olympics that were held in Montreal," says Jean Larivée, CEO of ProChaps. "We should congratulate the key actors that had the perseverance and vision to propose the Bromont candidacy to host of the Games several years ago."
Several dedicated promoters worked hard to bring the competition to Bromont, Quebec. Bromont is only the second host outside Europe following the 2010 games held in Lexington, Kentucky (USA). Particularly, ProChaps praises Roger Deslauriers' resilience. Deslauriers never hesitated to give his best in achieving what many thought impossible. "Right from the beginning Roger followed his instinct without being stopped by skepticism or ambient flabbiness. Roger took action to stand up for the Games until his energy and audacity received the focus of attention and support. He created the movement, force matters and made it happened," notes Larivée.
The Quebec Equestrian community will benefit greatly from the games. The games a unique occasion to give equitation a popular leverage and the opportunity to provide Bromont with a more diversified equestrian infrastructure that should continue to exist after 2018. ProChaps encourages the initiatives that will extend from the spin-off visibility of the event and in particular to promote the raising of equestrian tourism in Québec. ProChaps is proud and excited to see the 2018 Equestrian World Games come to Bromont, Quebec.
About ProChaps
When it comes to riding chaps, riders should look for a brand they can trust like ProChaps. ProChaps has created its innovative chaps by developing a cutting edge technology using breathable and waterproof quality leather that is both comfortable and functional for the rider. ProChaps offers three distinct chap styles – Competition (half chaps for competitors), Fit (half chaps mainly for trekking and leisure riders) and Athletic (classic full chaps). All three chap styles allow the rider enjoy close contact with the horse. They all feature a bold and stylish design that is flattering to the figure. They fit perfectly from the first time you wear them.
In 2014, ProChaps will pursue its mission to encourage equestrian coaches and trainers through all Canada and the USA, looking for alliances and partnerships with associations and federations from all over North America.