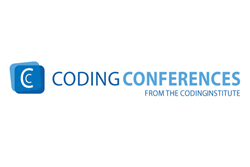 CodingCon is the only National Level Specialty Conference aimed at providing the health care fraternity with correct coding, compliance and reimbursement guidance - under one roof.
Orlando, Florida (PRWEB) October 28, 2014
The Coding Institute, LLC is hosting "CodingCon 2014: 7th Annual Medical Coding, Billing and Reimbursement National Conference" in Orlando, Florida on December 5-7, 2014. The CodingCon is organized to educate coders, billers, and practice managers on guidelines, updates, best practices, and new changes implemented each year. Over the years, this event has delivered important and updated specialty training in coding, billing, practice management, revenue cycle management auditing, and compliance for nine specialty tracks.
The planned sessions aim at dealing with the remarkable changes in the healthcare industry and resolving the anticipated coding and billing confusions in 2015. There will be practical specialty sessions with recommendations on latest coding, reimbursement and compliance pitfalls, all at a wonderful venue with great food and the Disneyland to unwind! Gustillo or Salter-Harris classification and laparoscopic or robotic surgery, the veteran coding specialists from around the country will have it all covered.
This year, there is going to be over 50 sessions on practice management, auditing, compliance, revenue cycle management and medical coding and participants can switch from one specialty track to another at no extra charge. By attending ICD-10 sessions attendees become eligible for AAPC's ICD-10 recertification test and earn up to 19.5 CEUs. They also get to focus on in-depth ICD-10 coding for the specific specialties and gain practical solutions to hot coding topics. This means, they will be right on track to correct coding and reimbursement with the CPT® changes in 2015.
There will be a four-hour pre-conference workshop for coders on the various benefits of ICD-10 over ICD-9. Also available will be tips on how to escape audits and steer clear of claim slow-down during the transition, where to find resources to help with coding, and some major differences between these two diagnostic coding systems. Although the conventions and guidelines in ICD-10 are comparable to those in ICD-9, there are significant differences that need to be understood to make the transition to the ICD-10 as less troublesome as possible. There will be detailed discussion on new concepts for laterality, and borderline diagnosis, 7th characters that change in meaning depending on the ICD-10 Chapter and new "excludes" notes definitions.
Attendees get to network with their peers and share experiences, ideas, and best practices. Various interactive sessions at the conference make learning easy and effective. This year's CodingCon is going to have bonus information in ICD-10 sessions to make sure a smooth transition into the new coding system, optimizing income compliantly and reducing stress points experienced on a day-to-day basis. An in-depth description of processes and tools available in 2015 that can facilitate a more effective workflow will be of added advantage for the participants. More than 800 physician practice, facility, and insurance company decision makers are expected to attend this year's conference and over 800 organizations can reach a highly specialized audience from across the United States and territories.
Over 200 people have already registered at http://www.codingconferences.com/ to attend the conference. CodingCon attendees are entitled to exclusive room discounts at Hilton, Orlando Lake Buena Vista. Promo code SUPER100 can be used to avail discounts for the sessions as well as the pre and post conference workshops