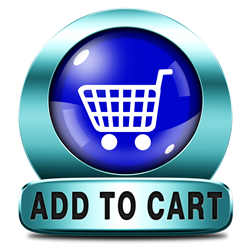 GetUWired's new Infusionsoft shopping cart upgrades solve customers' most frustrating issues with custom coding.
(PRWEB) October 21, 2014
GetUWired, a leading Infusionsoft Strategic Partner and full-service Internet marketing firm, is now offering 100% custom Infusionsoft shopping cart upgrades that solve customers' most frustrating e-commerce headaches. GetUWired recently released a blog detailing some of its most popular upgrades and enhancements. The blog can be seen here.
Some of the Infusionsoft shopping cart upgrades now offered by GetUWired include:
Responsive Infusionsoft Order Forms
Perhaps the most powerful Infusionsoft shopping cart upgrade developed by GetUWired is the responsive order form. A responsive order form adjusts to the size of the screen it is viewed on, allowing customers to easily purchase products on their phones, tablets and laptops.
Infusionsoft Order Form Themes
GetUWired can use a company's logo, colors and photos to create custom header graphics for its order forms. Putting custom graphics and logos on order forms is a great way for a company to keep its brand in front of its customers, as they will be spending time filling out the order form. Custom graphics also add an element of integrity to the order form, decreasing order abandonment.
Terms of Service Check Box
A "Terms of Service" check box decreases a company's liability when selling products that come with licensing agreements. GetUWired can add a "Terms of Service" check box to order forms that requires the customer to check before they can complete their order. This check box is also a great tool to reference if a customer complains about a licensing agreement.
Email Address Confirmation
Using custom HTML and Javascript, GetUWired has developed an email confirmation box that improves the accuracy of Infusionsoft's email gathering technology. This confirmation decreases errors and the amount of fake email addresses input by customers. Having correct email addresses means more opportunities for future sales.
GetUWired offers many other Infusionsoft services as well
GetUWired also offer Infusionsoft training, development, automation, and much more. For more information, visit http://www.GetUWired.us or call 877-236-9094 today.