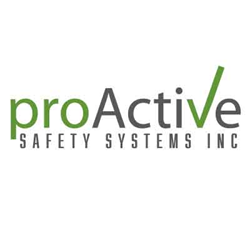 We take pride in our ability to help business aviation professionals—from the most senior leader to the most junior member—reach that 'A-ha!' moment, as it pertains to flight operations safety, explains JR Russell, CEO of ProActive Safety Systems, Inc.
Denver, CO (PRWEB) October 21, 2014
Designed for safety-minded professionals working in a business aviation flight department, ProActive Safety Systems, Inc.'s (http://proactivesafetyinc.com) upcoming course is entitled "Fundamentals of Effective Safety Management," and will be held from 8 a.m. to 4:30 p.m. on November 3-4, at the Omni Interlocken Hotel in Broomfield, Colorado.
The two-day operational safety management seminar will focus on communicating how Safety Management Systems (SMSs) are a simple to follow, but impactful way to manage flight operations' most important aspect—their safety.
"Our fundamental philosophy is to 'keep it simple,'" explains JR Russell, CEO and Co-founder, ProActive Safety Systems, Inc. "We take pride in our ability to help business aviation professionals—from the most senior leader to the most junior member—reach that 'A-ha!' moment, as it pertains to flight operations safety. Unlike the traditional approach to SMS courses, we operate in a proactive sense, meaning that we find and mitigate the problem before it becomes an incident or an accident."
Based on Operational Experience
The curriculum, presented by JR Russell, who is a 22,000-hour pilot and founder of ProActive, provides the requisite knowledge and skills to implement and operate an integrated safety management system. Attendees will learn how to effectively communicate and promote their aviation safety program, plus add efficiency and flexibility to their individual operation, thereby improving their flight department's overall performance.
A term coined by Proactive Safety Systems, Inc., "Continuous Loop Safety," ties all of the basic steps of the SMS into a logical process that's simple and easy to understand.
ProActive's course curriculum includes discussions involving:

Safety Fundamentals – Review the definition of a hazard or threat, potential consequences of a threat, latent conditions, active failures and the mechanics of accident causation.
Four Pillars of SMS – Discuss the elements of every SMS, including safety policy, safety risk management, safety assurance and safety promotion.
SMS Toolbox – Learn about various resources to help implement and manage a SMS, such as a flight risk assessment tool, crew resource management, employee reporting, internal evaluation program, flight operations quality assurance analysis, flight operations manual, threat and error management, and fatigue risk management.
Operational Simulations – Learn about scenarios based on actual events, incidents and accidents, which will help explain how a proactive SMS process might have precluded the event—or those similar to it—in the future.
Organizational Mission – Discuss how important an element safety is in the attendees' companies' missions.
Financial Considerations – Understand the business impacts of health, safety and environmental investments and how to analyze the cost vs. consequence information critical to making an effective cost vs. risk decision.
Positive Safety Culture – Discuss how a SMS can only succeed when the entire organization is engaged.
What makes ProActive's SMS course different?

Expert safety leaders demonstrate SMS applications from the inside out.
Demystifies SMS by distilling complex guidance and regulations into easy-to-understand, actionable information.
Facilitated from an operational perspective by a business aircraft pilot vs. from a compliance-only perspective.
Small class size provides for two-way discussion vs. lecture room format.
Uses real-world examples and best practices instead of only discussing theory and federal regulations.
Satisfies SMS training requirements with the International Standard for Business Aircraft Operations (IS-BAO) and Air Charter Safety Foundation (ACSF).
Attendees will participate in simulations and case studies that are operationally relevant as well as learn how to:

Add value to the business aviation operation and its host company.
Promote strategic thinking and advance safety to a "proactive level."
Work to improve operations and enhance efficiencies.
Reduce organizational liability and insurance costs.
Comply with federal and international regulations.
Establish a real-world SMS and meet safety audit standards.
Understand and implement tools to make SMS work for and comply with the operation and its standards.
The registration fee of $1,095 includes:

Breakfast and lunch during the seminar.
A copy of the book, "Organizational Accidents," by James Reason, Ph.D.
Notebook, including slide printouts of the presentation.
USB flash drive, including an electronic copy of the presentation, a Flight Risk Assessment Tool, safety policy examples and other SMS educational references.
To learn more or to register for the two-day course, call 1-303-881-7329, or visit http://www.proactivesafetyinc.com/SMS.
About ProActive Safety Systems, Inc.
ProActive Safety Systems, Inc., (PASS) develops proactive and predictive safety processes for the business aviation industry, helping flight department professionals to identify hazards, assess associated risks and take appropriate measures to mitigate those risks. ProActive Safety Systems offers two-day educational safety seminars, IS-BAO and ACSF safety audits, gap analysis audits as well as Safety Management Systems (SMS) consulting services. Those services include the creation of sustainable SMS programs that can significantly reduce risk, thereby enhancing safety levels, lowering costs and improving productivity. For more information, visit proactivesafetyinc.com.
###