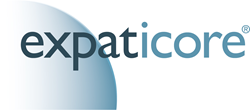 We are not doctors, we are not nurses, and therefore we cannot help in that sense; but, what we can do is offer services that reduce distraction from the critical primary objectives
ROCKVILLE CENTRE, N.Y. (PRWEB) October 21, 2014
Expaticore Services LLC ("Expaticore"), a leading provider of global payroll and mobility solutions, has announced today plans to offer discounted rates on Global Payroll and Global Mobility Services to those front-line organizations in West Africa that are treating those affected by Ebola and working to stem the Outbreak.
With multiple countries being affected by the virus, Expaticore, along with its West African network partner, Aikan HR, are coming together to do what it can to help support the critical work being done. Specifically, Expaticore and Aikan HR are offering reduced rates to the organizations fighting the Ebola Outbreak. Services include:

Local National Payroll
Expatriate Payroll
Global Funds Management Solutions
"We are not doctors, we are not nurses, and therefore we cannot help in that sense," says David Leboff, President of Expaticore. "But, what we can do is offer services that reduce distraction from the critical primary objectives that include treating the affected population and eliminating the spread of this this deadly virus and to help channel some cost that would otherwise be spent on administration back into primary care and prevention.
The reduced rate programs are effective immediately.
About Expaticore
Established in 2002 to support clients that manage global workforces and transfer employees worldwide, Expaticore has grown into a leading provider of international payroll and mobility solutions. The Company offers its international payroll operations, payroll compliance, international funds management, global mobility program design and management, and other global HR consulting services to organizations of all sizes. Expaticore's commitments to the highest standard of customer service in the industry, its certified, secure data-management environment, and its dedication to the careful management of client risk through diligence, compliance and control are valued dimensions of every solution implemented for the Company's clients. For more information, please visit http://www.expaticore.com.