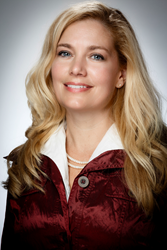 Dayton, Ohio (PRWEB) October 22, 2014
In her role as Vice President Quality & Performance Outcomes Kim Roherty will develop corporate strategies for the continuous improvement of health plan accreditation and quality measures.
CareSource continues to develop innovative programs with a focus on the needs of members in order to help them receive the health care they need and deserve. Roherty, MHA, NHA, CPHQ, is a senior health care executive with extensive experience in operations, administration and strategic planning.
Roherty's leadership experience includes three years at Hewlett Packard where she was responsible for health plan best practices, outcomes measurement and business intelligence in support of the Wisconsin Medicaid contract. Roherty has a varied health care career including managed care, hospitals, clinics, nursing homes and home health.
"Kim brings a broad background and extensive experience to CareSource, and will lead key strategies to optimize quality for our membership," said Pam Morris President and CEO of CareSource.
Roherty, from Madison, Wisconsin, earned a bachelor's degree in pre-physical therapy, and a master in health administration from San Francisco State and Tulane Universities respectively. She is certified in health care quality CPHQ, is a licensed nursing home administrator in the state of Alabama, and holds a paralegal degree.
About CareSource
CareSource, a nonprofit health plan is celebrating 25 years as one of the nation's largest Managed Medicaid Plans. Headquartered in Dayton, CareSource serves more than 1.3 million consumers in Ohio and Kentucky. CareSource is living its mission to make a difference in our members' lives by improving their health and well-being. CareSource understands the challenges consumers face navigating the health system and works to put health care in reach for those it serves.