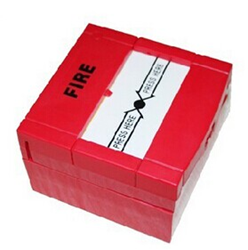 (PRWEB) October 22, 2014
Locks-Magnetic.com is one of the most outstanding door release suppliers from China. Recently, it has unveiled its new selection of emergency door releases. In addition to that, the company has announced its special offer on these releases. All of them are now provided at discounted prices, up to 30% off.
Locks-Magnetic.com has its own innovative design team, so all its products are practical and durable. The company can always offer what customers actually need. By the way, custom splitters are also offered at the company's online shop without any extra costs.
As a matter of fact, the demand for high quality emergency door releases is huge in the current market. Locks-Magnetic.com understands that all customers want to buy cost-effective items. This is why the company decided to launch the special offer and offers low shipping costs. The company always goes the extra mile and has now become one of the most popular electronics accessory companies in the global market.
Some detailed information about the company's emergency door releases is as follows:
1.Operation: push the white plastic;
2.ABS shell;
3.Color:red,green,blue,white optional;
4.N.O/N.C optional;
5.Operating voltage: DC220V or DC24V
6.Operating current:5A(220V), 8A(24V)
7.Operating temperature: -10°C-50°C
8.Humidity:less than 95%RH
About Locks-Magnetic.com
Locks-Magnetic.com is a leading online store of high quality magnetic lock products. The company also provides many different exit buttons, plastic exit buttons, stainless steel exit buttons, DDA exit buttons, key switch exit buttons and break glass switches. With an aim of offering the most affordable and convenient products, the company often announces new innovative products. In addition, it launches big promotions at its one stop website frequently. Customer service is the top priority of this professional supplier. More details about the company and its high quality products can be found at http://www.locks-magnetic.com/Switch/.