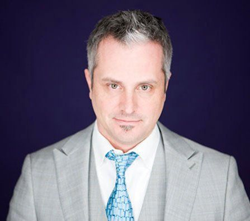 Expanding our global solutions has been a rewarding experience, and we're thrilled with the results.
Little Rock, AR (PRWEB) October 30, 2014
Perks.com, provider of rewards and incentive program platforms, proudly announces one of the largest company milestones since launching in 2001. With over 13 years of corporate incentive program experience, an average of 140,000 monthly transactions and a passion for innovation, Perks now serves over 5 million active users in more than 90 countries, compared to 3.5 million users in 2012.
"This is a really exciting time for us" states Jeff Ford, CEO of Perks.com. "Expanding our global solutions has been a rewarding experience, and we're thrilled with the results."
From a humble start in the industry to now providing employee, partner, and sales force engagement solutions for a variety of Fortune 500 clients, Perks' dedicated staff has seen the value and impact of recognition incentive programs first hand. Delivering best-in-class incentive programs, strategies, and support services, Perks has the ultimate resources for scaling programs and incentives for businesses globally.
To learn more about Perks' Global Recognition Programs and other services, please visit Perks.com.
About Perks
Founded in 2001, Perks' mission is to drive long-term, sustainable behavior change that supports the business goals of the enterprise. Perks.com provides global programs that motivate, recognize and reward the people that matter most to your business. Through the thoughtful use of promotions, education and incentives, Perks Enterprise Engagement engine helps achieve business success. Products, Services and Rewards modules are designed to provide the flexibility needed to customize programs based on individual business requirements. Dashboards and reporting show what's working and what's not, allowing instant adjustments. With a suite of online tools, monitor trends across cubicles or across countries, then communicate with staff in real-time to optimize motivation and results. To learn more or to request a demo, visit Perks.com.