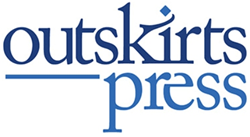 The 2014 Holiday Marketing Bundle from Outskirts Press groups everything authors need to promote their books during the holiday book-buying rush.
Denver, CO (PRWEB) October 21, 2014
Outskirts Press announces its exclusive 2014 Holiday Marketing Bundle, packed with all the promotional tools self-published authors need to take advantage of one of the biggest book-buying periods of the year. The limited offer is available through October 31, 2014.
The Holiday Marketing Bundle is a comprehensive, one-click solution that delivers everything necessary to boost a book's visibility. With the secure purchase of the 2014 Holiday Marketing Bundle, authors receive:
1. Ad space in the New York Times Holiday Books Edition – Published each December, this special edition co-op ad gets books in front of more than 4 million motivated book buyers.
2. An Exclusive Feature Spotlight on the Outskirts Press Blog – Each post day, a different book will be featured and will be the only book highlighted that day before thousands of blog readers.
3. Book Video Trailer and Distribution to Use in Ongoing Promotional Efforts – While Outskirts Press enjoys a huge social media network, authors can share their video trailer through any network they choose. Plus, Outskirts Press also distributes it via YouTube and other major video distribution channels.
4. Annual Storage Fees Waived for 2015 – Authors save a bundle by skipping next year's Outskirts Press book-storage fees. That cash can go toward more important things – like shopping!
5. Personal Marketing Assistant 5-hour block – Book marketing can be complicated, but with guidance from a marketing professional, authors can get answers to any and all questions. Plus, a Personal Marketing Assistant will work with each author to create a marketing plan that is specific to his or her needs.
6. Book Marketing Calendar – Who has time during the holidays to create a marketing plan? In addition to the 5-hour block from a Personal Marketing Assistant, a complimentary 2015 author calendar will help keep book marketing on track for the coming year.
7. Amazon Listing Optimization – This option provides each author with revamped marketing copy from a professional copywriter, which they can use on Amazon and other book selling sites.
This all-inclusive bundle is popular with self-publishing authors, but there's no time to wait. This early offer is available on a first-come, first-served basis only to the first 12 authors who order by October 31, 2014.
For more complete information about each service included in this bundle, visit the product description page at http://www.outskirtspress.com/options/6575_2012_Holiday_Marketing_Bundle.html. More information about Outskirts Press and other services offered by the company can be found on the company's website, OutskirtsPress.com.
About Outskirts Press, Inc.: Outskirts Press offers high-quality, full-service self-publishing and book marketing services for writers and professionals who are seeking a cost-effective, fast, and flexible way to publish and distribute their books worldwide while retaining 100% of their rights, 100% of their profits, and 100% of the creative control. http://www.outskirtspress.com.
###
Outskirts Press, Inc., 10940 S. Parker Rd – 515, Parker, Colorado 80134
http://outskirtspress.com 1-888-OP-BOOKS