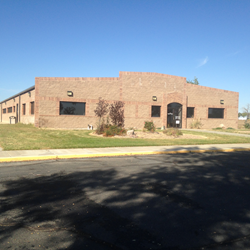 City council approved an incentive that could grant up to five years of no rent to a contact center business.
La Junta, Colorado (PRWEB) October 22, 2014
The city of La Junta, Colorado is actively seeking new contact center businesses for its industrial park. To show their commitment to economic development and the expansion and diversification of businesses in La Junta, the city council approved an incentive that could grant up to five years of no rent to a contact center business looking for space. The city's 3500 acre industrial park has two contact center buildings, one with 10,200 sq. ft. and the other with 33,750 sq. ft. The two centers can accommodate 180 and 300 seats respectively.
Contact centers have traditionally been located in communities that have a military presence but they also pair well with rural communities that have a strong manufacturing base. That pairing provides a very diverse offering to a community with a disproportionate number of blue-collar jobs.
Contact center employment, with its flexible schedules and wide array of necessary skills, is desirable in Southeastern Colorado. The workforce that would support these contact centers comes from a population of 30,000 people in a three-county area and includes junior college students, parents of school-aged children, as well as paraprofessionals looking for part time employment. The commute time within this area is 30 minutes or less one-way. The contact centers easily partner with Otero Junior College for computer, software and technology training. The Colorado Workforce Center provides recruitment and testing services. The Workforce Center will use a company's core employment requirements and match them to potential applicants; rigorously test the applicants; and conduct the first interview before referring them to the job site. Through the Workforce Center's training programs, employees or potential employees can learn to master soft skills needed to provide excellent customer care. Historically, using these recruiting and training venues, turnover rates are well below industry averages while customer care scores exceed client expectations. Another benefit is La Junta's proximity to Pueblo's burgeoning call center industry.
About La Junta, Colorado: La Junta (Spanish for "the Junction") is a historic town in Colorado's Southeastern plains. Established as a trading hub at the intersection of the Santa Fe Trail and the Arkansas River, La Junta still plays a key role as a retail and industrial hub for the region. La Junta is located in Otero County along Highway 50, one hour east of Pueblo and is home to nearby attractions such as the Koshare Indian Museum, Bent's Old Fort, Otero Museum, Dinosaur Tracks and the Comanche National Grasslands. La Junta also plays a key part in the cultural heritage of the area through its links to agriculture, local artisans, the Picketwire Theater, and the Ed Stafford Theater. With events like the Kid's Rodeo, Farm Days, Doc Jones' Chuckwagon Cookoff, and Early Settler's Day, there is always an event tying the region back to its roots.
In the next five years, La Junta Economic Development has its sights set on four key industries: Advanced Manufacturing, Precision Agriculture, Traditional Manufacturing, and Contact Centers. To learn about our five-year, no rent Contact Center Incentive go to http://www.LaJuntaEconomicDevelopment.com or contact Ryan Stevens at 719-671-9499.