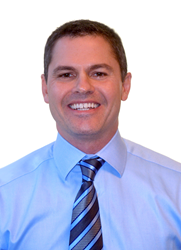 I look forward to contributing to the execution of the strategic plan we've developed to take Force 3 to the next level.
Crofton, Md. (PRWEB) October 22, 2014
Force 3, delivering the best in federal security, collaboration, next-generation networking, and support solutions, today announced Steve Scribner as their new Chief Financial Officer.
Scribner joined Force 3 in 2012 as Vice President of Accounting and Finance with more than 13 years of experience overseeing the finance, accounting and tax functions of high technology and software companies. Having led multiple organizations from the start-up phase through acquisitions, capital raises, initial public offerings and strategic sales, Scribner has built a reputation for helping businesses to build shareholder value.
Most recently, Scribner served as the Vice President and Chief Financial Officer for Cummins-Wagner, an industrial engineering firm based in Annapolis Junction. During his brief tenure there, he led the company through an acquisition while rebuilding the finance team.
When the opportunity to return to Force 3 presented itself, "it was one I couldn't pass up," said Scribner. "Force 3 is a great company, and I'm encouraged to have the opportunity to work with and for our CEO, Mike Greaney, again. We have forged a very strong relationship. I look forward to contributing to the execution of the strategic plan we've developed to take Force 3 to the next level."
"We're thrilled to have Steve rejoin Force 3 as Chief Financial Officer," said Greaney. "His unique experience and expertise in the technology industry will be invaluable to our business. We look forward to working together to position Force 3 for continued success."
In his new role as CFO, Scribner is responsible for the company's overall financial strategy, including all accounting operations and internal and external reporting.
About Force 3
Force 3 is the network security company. For over two decades, Force 3 has securely delivered and supported Security, Collaboration, Wireless, Virtualization, Next Generation Networking and IT Support solutions for Federal agencies. With headquarters in Crofton, Md. and offices in Herndon, Va., Force 3 has a relentless focus on customer success through innovation, unique solutions and highly trained, passionate people. Our dedication and commitment has earned the highest accolades from customers and partners, including Cisco, Citrix, EMC and VMware. For more information, please visit http://www.force3.com.