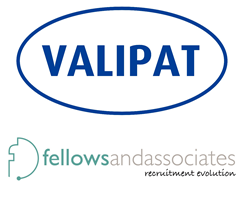 Our knowledge, business approach and contact base does have an international edge compared to some other recruiters in the sector.
London, United Kingdom (PRWEB) October 22, 2014
Fellows and Associates are now an established name in Intellectual Property recruitment, having recently celebrated their fifth birthday in August. They have a wealth of expertise in recruiting a myriad of positions across the IP sector, ranging from patent and trade mark attorneys to operations managers and IP software sales professionals.
"Our knowledge, business approach and contact base does have an international edge compared to some other recruiters in the sector. I think this is due in part to our regular attendance at global IP events over the years "explains founder and managing director Pete Fellows. The Fellows and Associates team are proud of their lateral approach to business with unique advertising campaigns, heavy investment in on line content and a focus on long term relationships and not quick cash deals being integral to their ethos. "We have chosen to take a less conventional path in terms of how we market the firm and, although it may not appeal to some, we have found that it has worked tremendously well in creating new business opportunities and cementing our stance as a 'go to' source of information in the industry" says consultant Phillipa Field.
Their reputation has clearly caught the eye of leading Brussels based IP administrative firm, Valipat. "We have been working with Valipat for most of 2014 and have helped in sourcing a variety of different roles. Our working relationship was born through a combination of chance meetings at the INTA Annual Meeting and previous contact between one of our consultants and a key decision maker at Valipat, demonstrating that our informal non pushy approach and our investment in networking are successful business tools".
Valipat, whose services include European patent validation, PCT national and regional phase entry and the automated generation of power of attorney forms, was created as a subsidiary of the Gevers IP firm in 2008 before becoming an independent operation in 2012. "I am honoured to be working with Valipat at such an exciting time of their development. They have grown significantly to include over 60 members of staff since their launch and have developed their portfolio to include a number of new and diverse services" enthuses Phillipa Field. "Our current recruitment focus is for a sales and business development manager to work closely with the CEO, Patrice Durand, in Brussels. The role is extremely hands on and would be a fantastic opportunity for a sales professional looking to be a key driver in the future of their next employer's business. They will be responsible for translating the global Valipat business strategy into a viable sales strategy and monitoring the progress through market studies, client satisfaction surveys and sales team activity and performance".
The Fellows and Associates team are looking for candidates with prior sales experience, which does not necessarily have to be in the Intellectual Property sphere although this would be beneficial, have an international mind-set and be customer orientated and result driven. Further information on this role, plus all of Fellows and Associates' current instructions, can be found in the job section on their website.
About Fellows and Associates
Fellows and Associates recruit Patent Attorneys, Trade Mark Attorneys, IP Lawyers and other Intellectual Property professionals worldwide. The firm offers a diverse range of recruitment services including search, advertised selection and managed campaigns. Fellows and Associates' management consultancy division offers targeted strategic advice to firms within the Intellectual Property sector worldwide. See http://www.fellowsandassociates.com for more, phone +44 207 903 5019 or email contact(at)fellowsandassociates(dot)com.