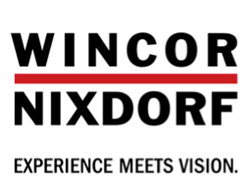 Austin, Texas (PRWEB) October 21, 2014
Information technology (IT) solutions provider Wincor Nixdorf is exhibiting at PayThink from October 20-22 in Phoenix, Arizona. PayThink is an annual gathering of leading strategists and disruptors changing the face of the ATM, debit, prepaid, and mobile payments landscape.
As one of the world's most successful IT solution providers, Wincor Nixdorf is focused on helping banks and retailers transform their networks to meet their customers' changing needs. Wincor Nixdorf demonstrates their position in the market as a solution expert in enhancing the customer experience and transforming the branch footprint. Wincor Nixdorf demonstrates a showcase of broad range transformative solutions that impact financial institutions in booth 417 of the PayThink conference.
On Tuesday, October 22, Wincor Nixdorf presented "Branch Transformation: Revolutionizing the Customer Experience", featuring Chad Bruhn, Vice President and General Manager of the US Banking Division.
Mr. Bruhn discussed global trends in Branch Transformation, as well as examples of project experiences demonstrating how financial institutions have leveraged innovative technology to transform their branch strategy. Attendees learned about new branch formats and how disruptive technologies deliver an enhanced customer experience while also enabling concepts such as "Universal Banker", non-traditional teller lines, end to end cash security, branch versatility, increased productivity and a true differentiating experience.
"PayThink is the conference for executives navigating new territory in ATM, Debit, Prepaid and Mobile Payments. We are proud to sponsor this event and participate with other industry leaders as we share our vision assisting financial institutions transform their branch network," says Javier López-Bartolomé, Senior Vice President, Region Americas, and Wincor Nixdorf USA President and CEO.
###
About Wincor Nixdorf
Wincor Nixdorf is one of the world's most successful IT solution specialists for process optimization at the consumer touch-point, covering its core industries of banking and retail. With its U.S. headquarters located in Austin, Texas, Wincor Nixdorf Inc. provides a broad range of innovative hardware and software solutions, complemented by high-end services to many of the world's biggest and most well-known business organizations, raising overall efficiency of procedures and workflow to improve consumer engagement and reduce operational costs. Wincor Nixdorf has a presence in more than 130 countries and annual sales revenue of approximately $3 billion. For more information, visit http://www.wincor-nixdorf.com/usa.
Contact:
Angela Shubert
ashubert(at)crosswindpr(dot)com