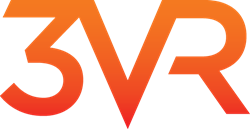 San Francisco, CA (PRWEB) October 27, 2014
3VR, the video intelligence company, today announced that Jason King has been named Senior Sales Director.
King will be responsible for managing all aspects of the sales process, including channel management, new customer acquisition, end user development, and management of the field sales teams. He will be serving territories including North Dakota, South Dakota, Minnesota, Iowa, Wisconsin, Illinois, Michigan, Indiana, Kentucky, Tennessee, Mississippi, Alabama, Ohio, West Virginia, Virginia, North Carolina, South Carolina, Georgia, and Florida. He will be working directly with 3VR manufacturer's representatives Security Marketing International and Tech Reps.
"3VR is currently enjoying a record year, and we continue to advance an already impressive sales team," said Rick Spillane, SVP of Global Sales at 3VR. "Jason's proven track record and operational expertise is critical as we expand our capabilities and associated territory coverage."
King has been in the security industry for 18 years. Prior to 3VR, he held leadership and senior sales positions at Commscope CSC and Sony. Most recently, King was General Manager for Master Technology Group.
"I look forward to joining such a forward-thinking and growth-oriented organization," said King. "I believe the experience of the executive team, the technology that 3VR produces, and the overall culture of the company make us all poised for success."
About 3VR
Based in San Francisco, CA, 3VR provides video business intelligence solutions for real-time security and customer insights enabling organizations to protect employees, customers and assets as well as improve store operations and shopping experiences. 3VR products include hybrid network video recorders, video management and investigation software, comprehensive reports and a robust suite of video analytics and APIs. 3VR is a fast growing U.S.-based private company and is the standard for hundreds of global customers in Financial Services, Retail, Government, Critical Infrastructure and Hospitality. http://www.3vr.com