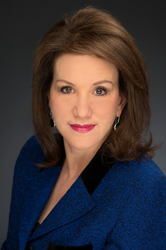 Philadelphia, PA (PRWEB) October 22, 2014
The Third Circuit in U.S. v. Katzin, 2014 U.S. Dist. WL 4851779 (3d Cir. Oct. 1, 2014), reversed its prior decision of the split three-judge panel and ruled that "...when the agents acted, they did so upon an objectively reasonable good-faith belief in the legality of their conduct, and that the good-faith exception to the exclusionary rule therefore applies."
In the Katzin case, suspecting the defendants of committing various burglaries, police, without a warrant, installed a GPS onto their van, leading to their apprehension. Almost two years later, the Supreme Court in U.S. v. Jones, 463 U.S. 354 (2012) ruled that this exact conduct needed a warrant. A three judge panel of the Third Circuit then held that the Fourth Amendment requires a warrant to install a GPS device on a suspects car. U.S. v. Katzin,732 F. 3d 187 (3d Cir. 2013). Prior to Jones, the Supreme Court had ruled that installing surveillance devices was not necessarily a Fourth Amendment violation. See U.S. v. Karo, 468 U.S. 705 (1984) and U.S. v. Knotts, 460 U.S. 276 (1983). The question before the en banc panel, therefore, was whether the police in Katzin were reasonably relying on these precedents to justify the legality of attaching the GPS device. The en banc panel in Katzin relied upon the U.S. Supreme Court's decision in Davis v. U.S., 131 S.Ct. 2419 (2011), which held that the good faith exception applies when the police were reasonably relying on binding precedent. Prior to Jones, the Supreme Court had ruled that installing surveillance devices was not necessarily a Fourth Amendment violation.
Ms. Lefeber explains that the Katzin decision effectively eviscerates any Fourth Amendment protection because it creates a good-faith exception to the suppression of ill-gotten evidence.
Judge D. Brooks Smith, similarly, wrote in his dissent:
"The majority's good-faith analysis is flawed because it finds that, where the law is unsettled, law enforcement may engage in constitutionally reckless conduct and still reap the benefits of the good-faith exception. Fourth Amendment jurisprudence dictates a different outcome. When the law is unsettled, law enforcement should not travel the road of speculation, but rather they should demonstrate respect for the constitutional mandate—obtain a warrant. Anything less would require suppression." Katzin, Ibid.
About Hope Lefeber:
In practice since 1979, Lefeber is an experienced and aggressive criminal defense attorney in Philadelphia. As a former Enforcement Attorney for the U.S. Securities & Exchange Commission, Lefeber uses the knowledge she gained while working for the government to best defend her clients facing serious state and federal charges related to drug offenses and white collar crime, including business and corporate fraud, mail and wire fraud, money laundering, financial and securities fraud, and tax fraud.
A member of the invitation-only National Trial Lawyers Top 100, Lefeber has been recognized by Thomson Reuters as a 2014 Super Lawyer. She has represented high-profile clients, published numerous articles, lectured on federal criminal law issues, taught Continuing Legal Education classes to other Philadelphia criminal defense attorneys and has been quoted by various media outlets, from TV news to print publications.
Learn more at http://www.hopelefeber.com/