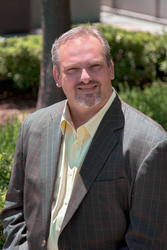 Failing to plan when it comes to information stored electronically is akin to causing that information to vanish.
Los Angeles, CA (PRWEB) October 27, 2014
Recent news regarding iPhone security and the National Security Agency such as Forbes' original reporting that "the NSA Reportedly Has Total Access to the Apple iPhone" (See Forbes Article, December 30, 2013 by Erik Kain) and Apple's subsequent announcement that under iOS 8 Apple will no longer hold the encryption keys for devices (See Apple's Legal Process Guidelines), illustrate an increasingly nightmarish problem faced by families in this age of technology. In fact, while privacy is among the most important issues impacting society today, too much privacy can cause just as many problems within the family, particularly in times of crisis, as improper access.
In fact, Apple's announcement regarding encryption and access on their newest devices, while fascinating, is not likely to be a driving factor in the choice of communication device most individuals are likely to carry. Nevertheless, there are critical issues that are raised when a device is completely secure, and while we can celebrate safer devices, we should pay particular attention to the personal manner in which we are protecting ourselves and our families.
The Background
On December 30, 2013, Forbes contributor Erik Kain authored an article titled, "The NSA Reportedly Has Total Access To The Apple iPhone" in which Mr. Kain provided details based on leaked NSA documents that the spy agency was rerouting laptops to install spyware and malicious hardware on machines and, as it relates to smartphones (citing reporting by Der Spiegel) that the NSA has rather unfettered access to the phone through software implanted on the phone known as "Dropout Jeep." Mr. Kain also illustrated that by subpoena, a device could be decrypted by Apple as the holder of the encryption key for their devices.
Contributing to the hot-button discussion of policy matters and politics, this news was not taken well by the attentive public. Then, with the release of Apple's iOS 8, Apple announced that the encryption key would no longer be held by Apple and, as such, a device would no longer be searchable or recoverable by Apple without the user's encryption key.
The Untold Concern
Whether or not investigators will or will not have direct access to the content on your electronic devices may not be as disruptive for families as the potential problem that stems from improved privacy. As devices and accounts become more secure, family members will face the increasingly impossible task of recovering important pieces of information stored by family members when it comes to surviving in times of the loss or disability of a loved one.
In fact, families already face tremendous challenges recovering the information of loved ones, and even if the NSA has super-computers to quickly crack encryption codes, estate professionals and family members do not. In other words, if there is something that the family will need in order to function, manage and move on in times of crisis, the plan will need to be put into place ahead of time. Failing to plan when it comes to the information stored electronically is akin to causing that information to vanish.
"Families already lose important information every day, not merely the private and personal information but the family's information – such as estate documents, deeds, tax records, photographs and so much more," explains Mark Nicholas, CEO of Family Archival Solutions and the National Will Registry. "In fact, cloud storage of family information can cause complete nightmares for families when the survivors can't locate family records, accounting and documents."
The Family Solution
"The National Will Registry offers two critical pieces of advice," explains Nicholas. "First, remember that most privacy breaches happen as the result of the account owner's own failures."
In fact, phishing, identical and never-changing passwords, shared access for accounts, unsecure storage of passwords, and other actions result in the majority of direct intrusions. Just as in the case of the recent celebrity phone hacking scandal, the passwords themselves were hacked and the data was improperly accessed. No matter the security of the device, individuals are largely able to prevent the most likely possible incursions.
"Second," Nicholas adds, "if something needs to be accessible and shared, such as your will, living will, financial accounts, tax documents and so forth, it is not anyone else's job but your own to make sure that there is a path for access."
As security improves, after-the-fact family access is become increasingly more complicated and important materials are hidden behind passwords and encryption. "There is a point in which our privacy and safeguards are just too much for the family to survive", explains Nicholas. "This balance should be considered carefully as part of the family crisis and estate planning process."
About the National Will Registry
The National Will Registry was established to assist families and individuals in preparing for times of crisis and offers simple and easy tools to help ensure that a family can overcome times of loss. The National Will Registry can be visited at http://www.nationalwillregistry.com.
See also:
http://forums.appleinsider.com/t/182357/apple-says-incapable-of-decrypting-ios-8-user-data-even-for-government-agencies
http://www.slate.com/articles/technology/future_tense/2014/09/ios_8_encryption_why_apple_won_t_unlock_your_iphone_for_the_police.html
http://blog.cryptographyengineering.com/2014/10/why-cant-apple-decrypt-your-iphone.html