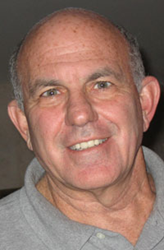 Brookfield, Wis. (PRWEB) October 29, 2014
GSF Mortgage Corporation has welcomed longtime mortgage industry veteran, Bruce Olster, to its corporate team. Olster will serve as the Director of Capital Market & Corporate Development.
Olster has held various leadership positions throughout his extensive career in the financial services and mortgage industries, including firms in Florida and Illinois. He specializes in managing, growing and financing specialty financial and mortgage companies.
Olster holds a Bachelor's degree in Economics from the University of Pennsylvania Wharton School of Finance and Commerce, and also completed the Advanced Management Program at Harvard Business School.
Before joining GSF Mortgage, Olster was senior vice president for Multifamily Warehouse Lending divisions at Banco Popular North America in Rosemont, Illinois. He was also CEO and co-founder of NattyMac LLC, a nationwide mortgage warehouse company that served single- and multi-family independent mortgage bankers.
In his new role, Olster will aid initiatives to expand GSF's capital market presence, as well as increase the footprint of its origination and retail channels. Olster says he is excited to be on board.
"GSF has prospered and survived due to its ability to adapt to changes in the marketplace," Olster said. "GSF maintains a strong credit culture, committed leadership and flexibility to meet evolving consumer needs and services. It is great to return to an entrepreneurial enterprise that marries a family culture with a strong commitment to its stakeholders."
"I am very excited to have the opportunity to work with Bruce. His considerable experience and accomplishments over his career will prove to be an asset to GSF. Bruce's professional accomplishments are both notable and secondary to the type of individual he is: a quality person with tremendous sensibility and focus. I'm looking forward to learning a great deal from Bruce," says President Chad Jampedro.
You may reach Olster at: bolster(at)gogsf(dot)com
Founded in 1995, GSF Mortgage is an established and experienced direct mortgage lender. With nearly 20 years of lending experience, GSF professionals originate, process, underwrite, and fund all loans. We have direct access to FHA, VA, USDA, FNMA and Jumbo Financing products. GSF Mortgage has provided successful financing solutions to borrowers in all phases of homeownership. We continue to serve the next generation of homeowners with the GOGSF brand focused on flexible and transparent mortgage lending. With many locations, our strengths keep GSF Mortgage "Lending in Your Favor".