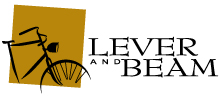 New York, NY (PRWEB) October 23, 2014
Portland's SLEATER-KINNEY and Chicago's NE-HI have joined the roster of New York-based artist management firm Lever and Beam. This assembly of talented bands, producers and songwriters already includes St. Vincent, Sharon Jones & the Dap-Kings, The Budos Band, Antibalas, Gabriel Roth, Tom Brenneck, Michael Leonhart and Todd Simon.
Famously tagged "America's best rock band" by Greil Marcus in Time, Sleater-Kinney turned the music world on its head this past weekend by revealing their reformation via the inclusion of a mysterious white 7" containing the new song "Bury Our Friends" as a surprise in their limited edition vinyl box set Start Together. On Monday, the band confirmed that their first album in ten years, No Cities to Love, will be released by Sub Pop Records on January 20th, 2015. Hotly-anticipated global touring begins in February.
Ne-Hi, "Chicago's new favorite band" according to the Chicago Tribune, is a quartet born out of the backyards and basements of the DIY music scene in their hometown. The Chicago Reader exclaims "these kids are just getting started with intelligent, sweeping melodies sung by choruses of voices which split the difference between raw and anthemic." Their first recordings can be heard here: http://ne-hi.bandcamp.com
Lever and Beam was created in 2009 by David T. Viecelli, founder and president of The Billions Corporation, and Alex Kadvan, owner of Kadvan Entertainment. In addition to managing performing artists, Lever and Beam guides the careers of producers, arrangers and writers, and earlier this year, launched a publishing endeavor, Lever and Beam Music.